Vacations are fun … but they're better with your best friend. Find a pet friendly destination that isn't over-run with tourists and you can really get away from it all!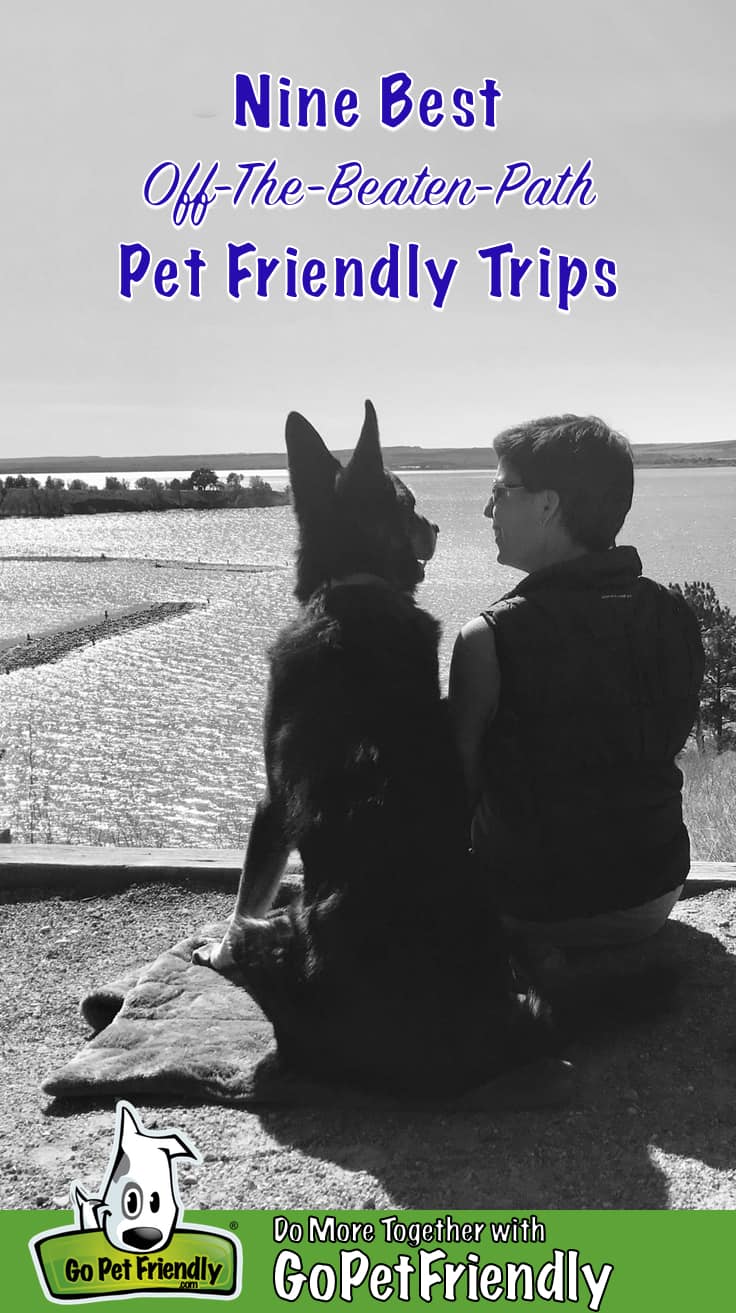 Start making your plans, but don't call the kennel or schedule a sitter for your dog or cat. We're giving you the inside scoop on nine of the best off-the-beaten-path pet friendly trips for you and your furry travel buddy.
Pet Friendly Trips To Avoid Crowds
Big Bend, Texas
Big Bend isn't on the way to anywhere else. You have to make an effort to get there. With amazing scenery, friendly locals, and a pet friendly ghost town, you've got all the makings for a great pet friendly trip!
The diversity of Big Bend is its biggest draw. Massive canyons, vast expanses of desert, forested mountains, and an ever-changing river provide a stunning variety of landscapes to admire. One of the best places to experience all the area has to offer is Big Bend National Park.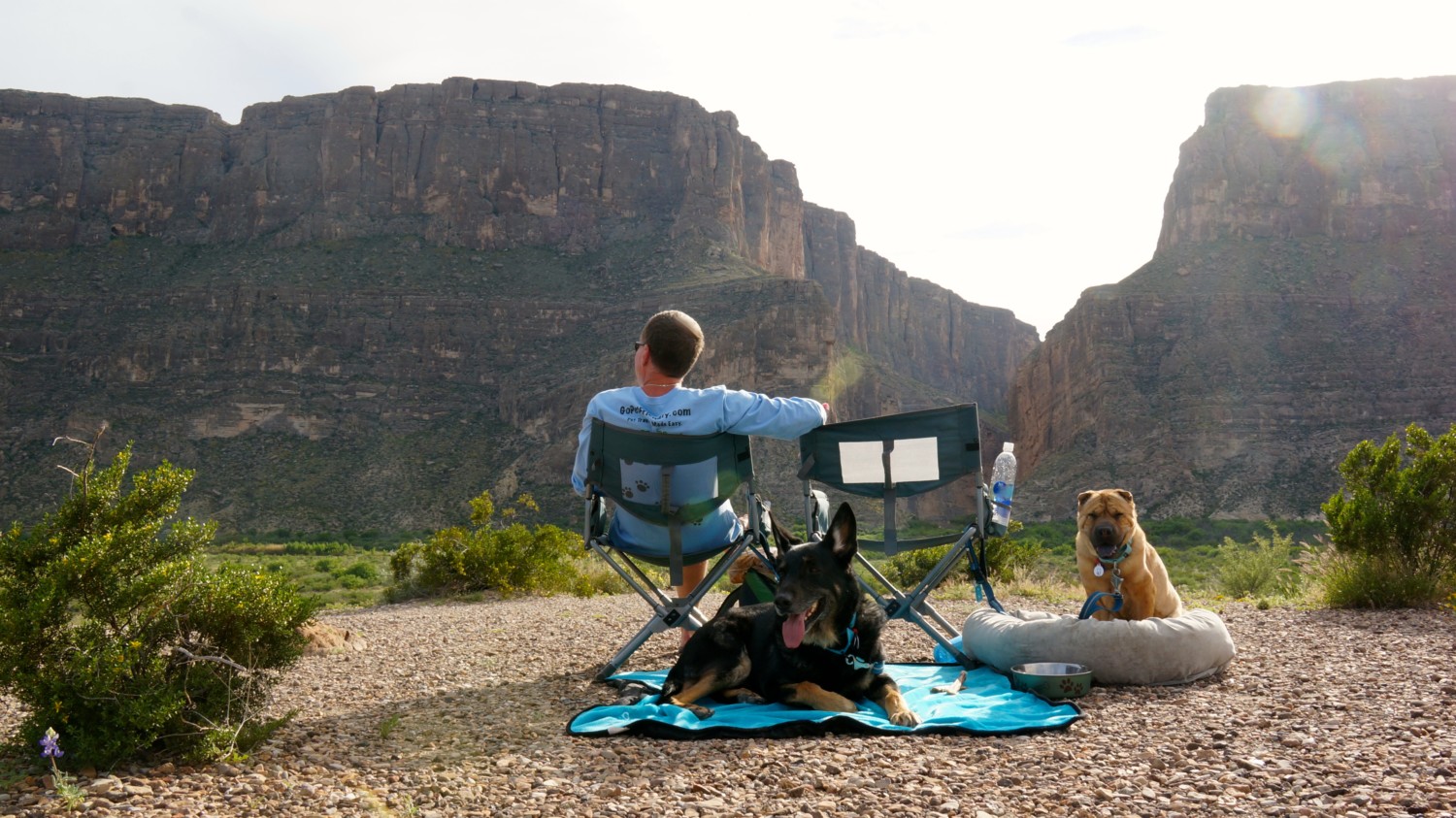 Unfortunately, the National Park doesn't allow pets on any trails, on the river, or in the backcountry. However, leashed pets can walk the 200+ miles of dirt roads running through the park – and most of them get little very little traffic! Jeep trips, the scenic drive along the Rio Grande to Presidio, and exploring the little communities are other popular activities.
Pet friendly campsites are available year round at Big Bend National Park and at many private campgrounds in the area. You'll also find many, many pet friendly vacation rentals and Airbnbs in Big Bend. And there are four pet friendly hotels within easy driving distance of the National Park.
READ MORE ⇒  Visiting Big Bend With Dogs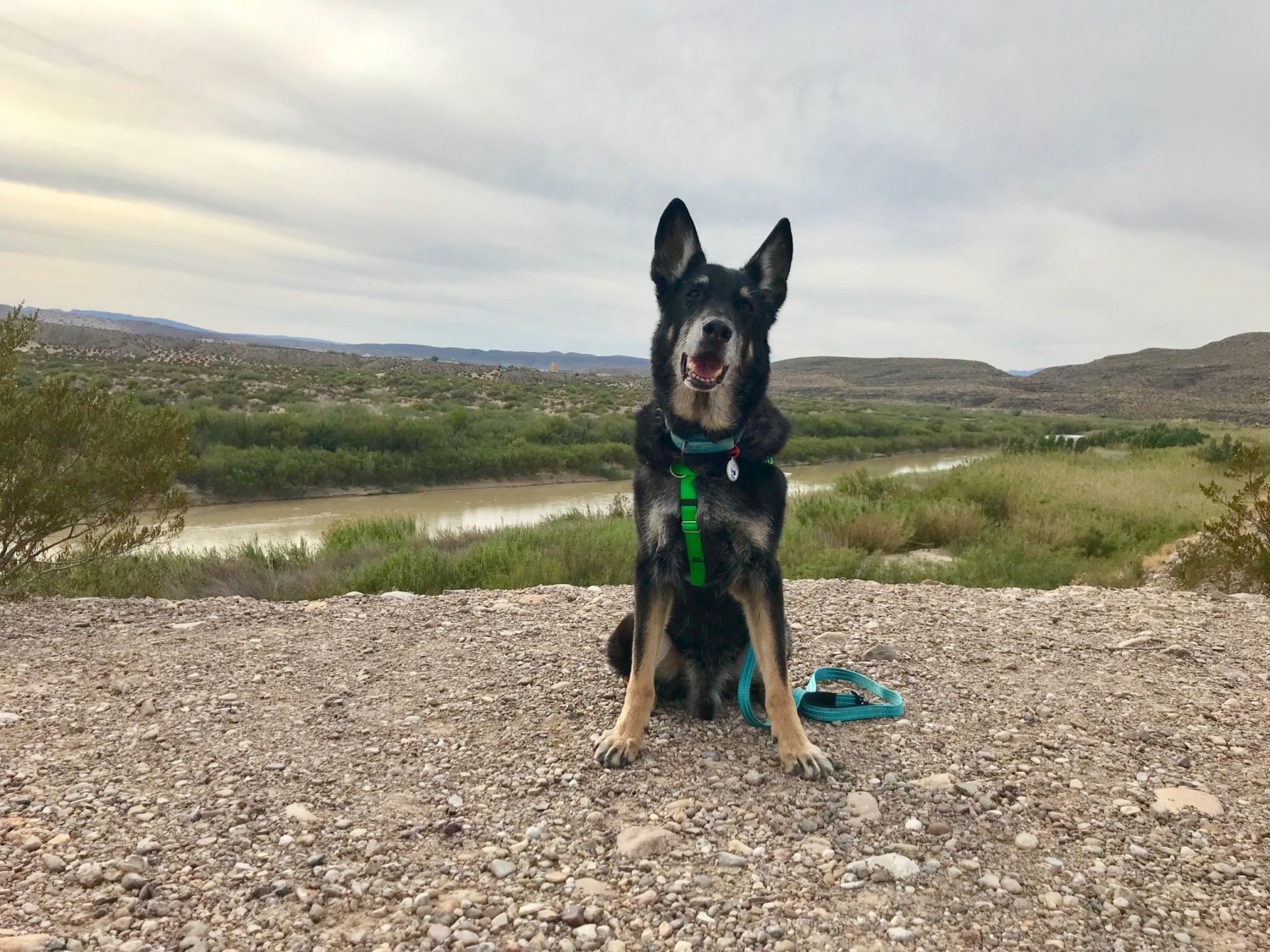 Dixie National Forest – Southern Utah
If you're looking for pet friendly trips where you can get away from it all, it's hard to beat Dixie National Forest. Covering almost 2 million acres, it would take a lifetime to explore the 1,600 miles of trails, hundreds of miles of scenic drives, 500 miles of fishing streams, and 90 lakes within the park's boundaries. And the best part is that every square inch is pet friendly!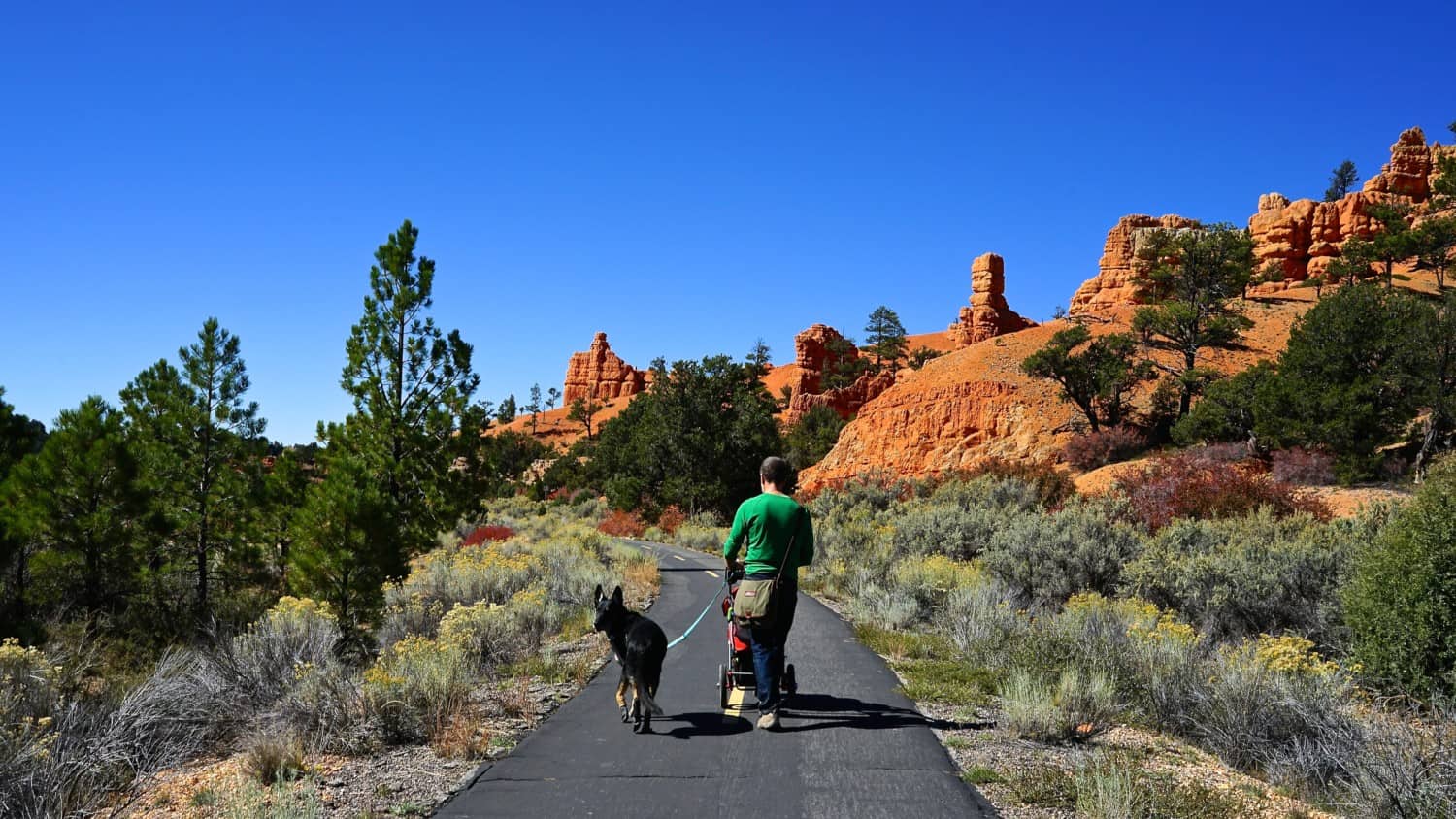 The stunning scenery of southern Utah is something to behold. But if you're traveling with pets, the area's most popular attractions – Bryce and Zion National Parks – will leave you disappointed. Both of these national parks have strict pet regulations.
Fortunately, Dixie National Forest provides plenty of options! We highly recommend the Red Canyon Trail, a five-miler with plenty of ups and downs that winds amongst the incredible hoodoos.
Dixie has 18 seasonal campgrounds, which are generally open from May through September. If you're planning to travel outside camping season, the town of Panguitch has several pet friendly hotels which provide good access to the park.
READ MORE ⇒ Pet Friendly Things To Do In Dixie National Forest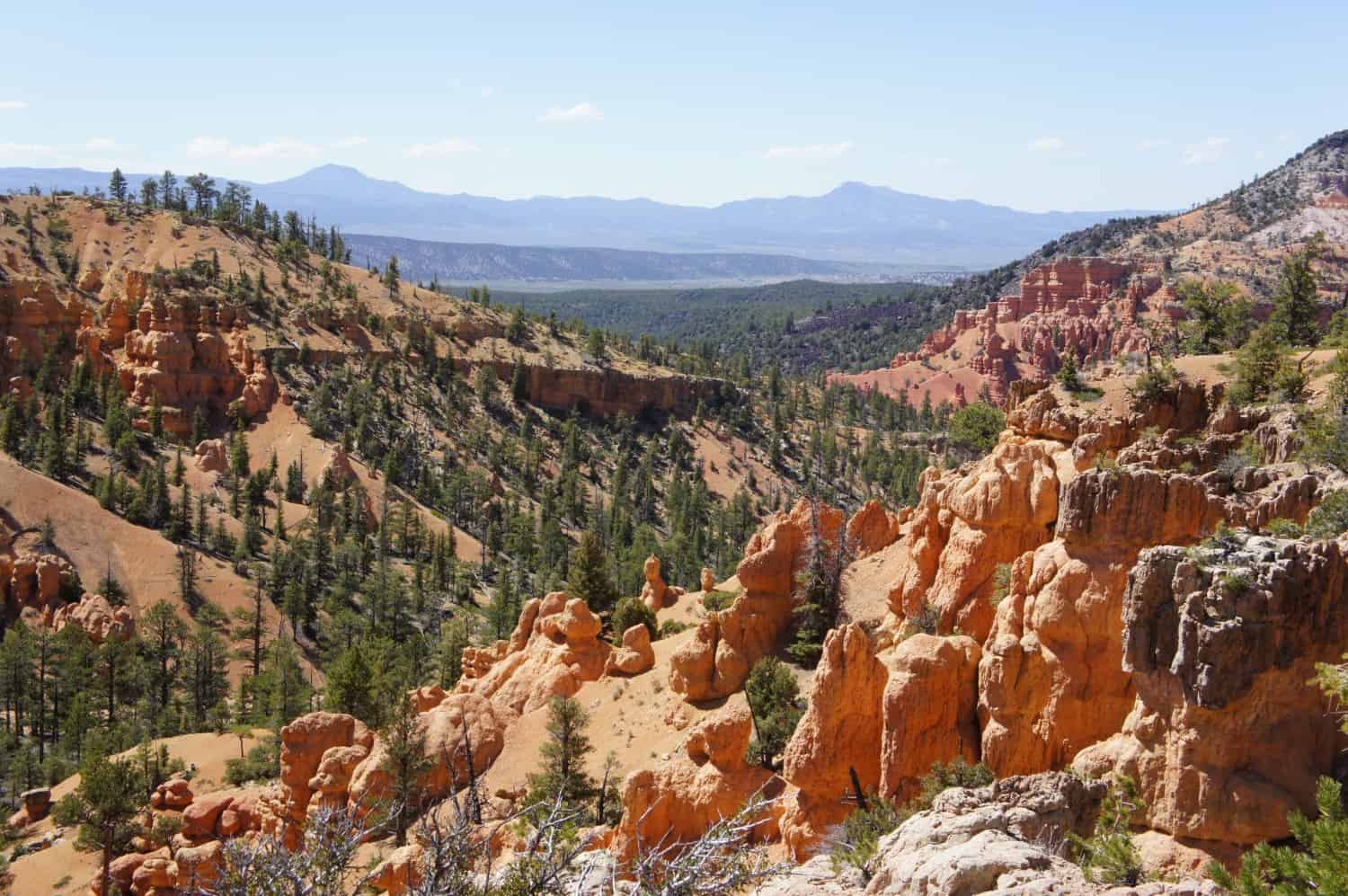 Florence, Oregon
Florence has all the amenities that make a shore town fun, but without the inflated price tag and touristy atmosphere. The locals are friendly and the pace is relaxed, though you and your pet will find plenty to do! 
You can take a drive down to see the Oregon Dunes, hike the Sweet Creek Trail past eleven waterfalls in the Siuslaw National Forest, or rent a kayak and watch for otters as you paddle the Siuslaw River.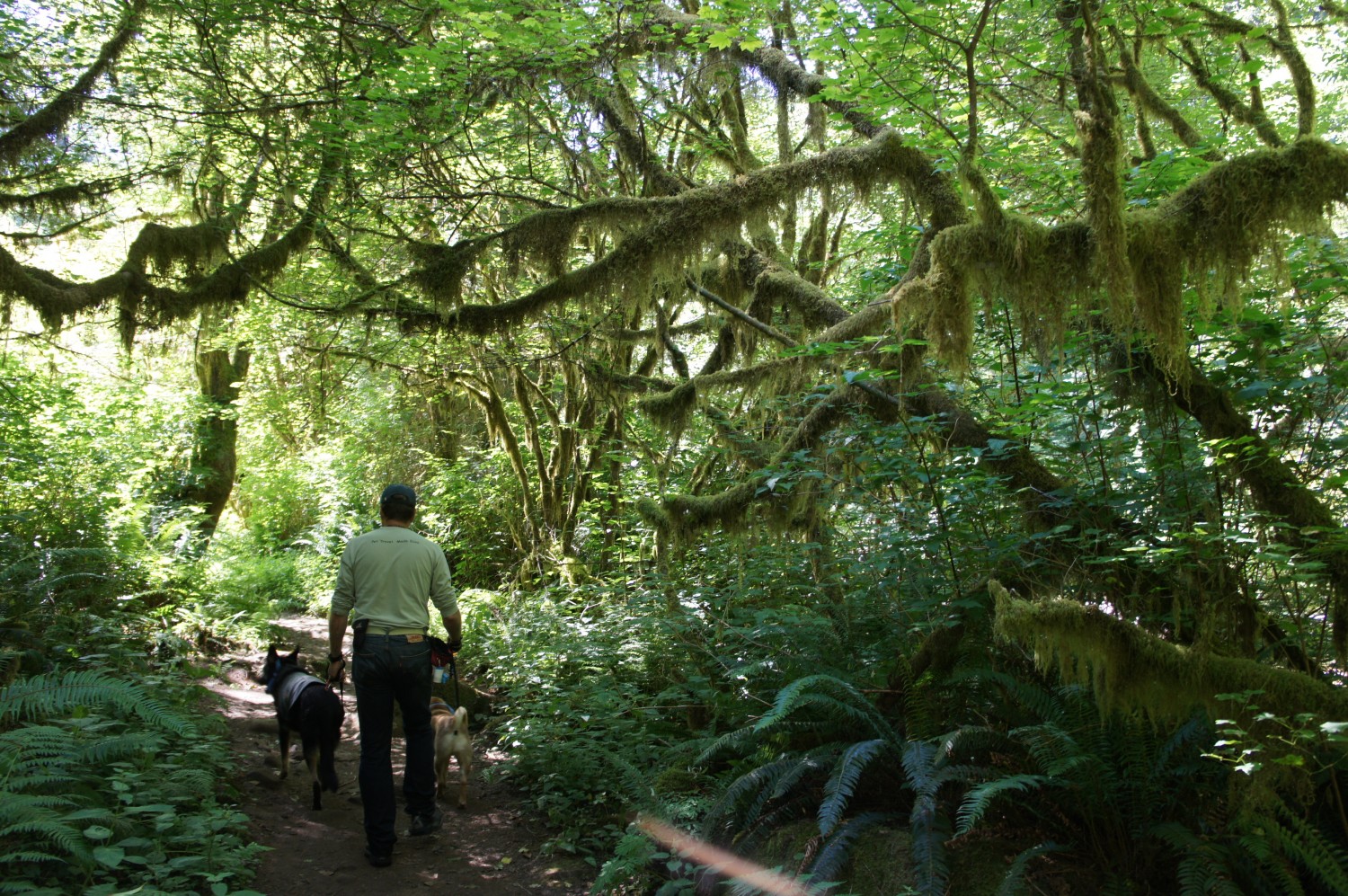 Be sure to visit Cape Perpetua, where you and your pet can walk over ancient lava flows that formed the coast in this part of Oregon. All 26 miles of trails here are pet friendly, so you're sure to find something that suits you. If you're looking for the best view, climb nearly 800 feet to the overlook, where on a clear day you can see 70 miles of coastline!
Florence boasts a surprising number of pet friendly restaurants for a town this size. There are also several pet friendly vacation properties. And the Best Western welcomes two pets per room, including cats and dogs up to 80 pounds.
READ MORE ⇒ Pet Friendly Day Trips from Florence, Oregon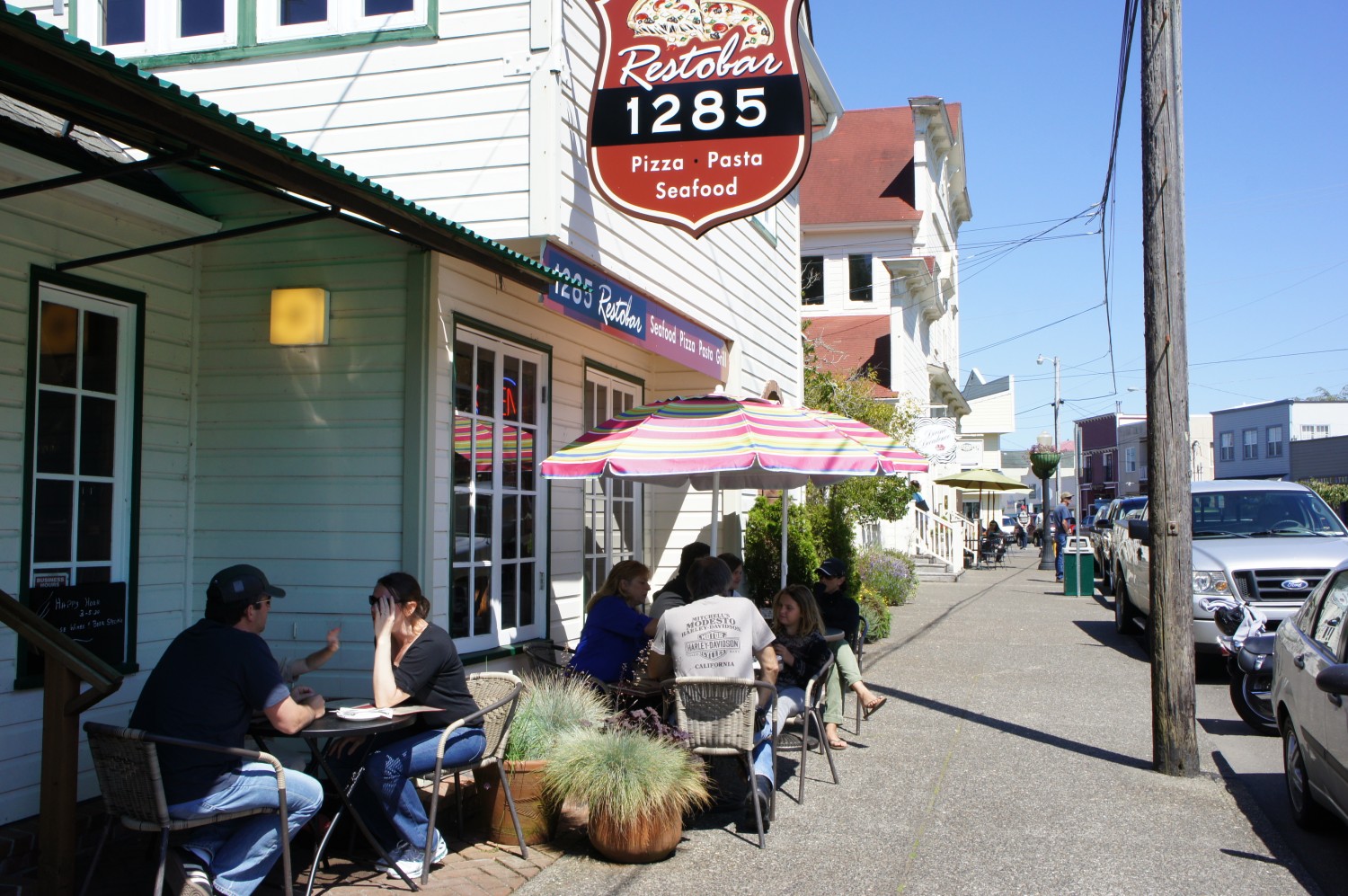 Fort Worden State Park – Port Townsend, Washington
Located on Washington's Olympic Peninsula, Fort Worden was an active military base until 1953. Now it's a truly unique 433-acre state park overlooking the Puget Sound.
While exploring twelve miles of pet friendly trails, you'll find bunkers and gun batteries atop strategic hilltops. Of course, your pet won't want to miss the two miles of sandy beaches. And bring the canoe or kayak, because the park has two convenient boat ramps.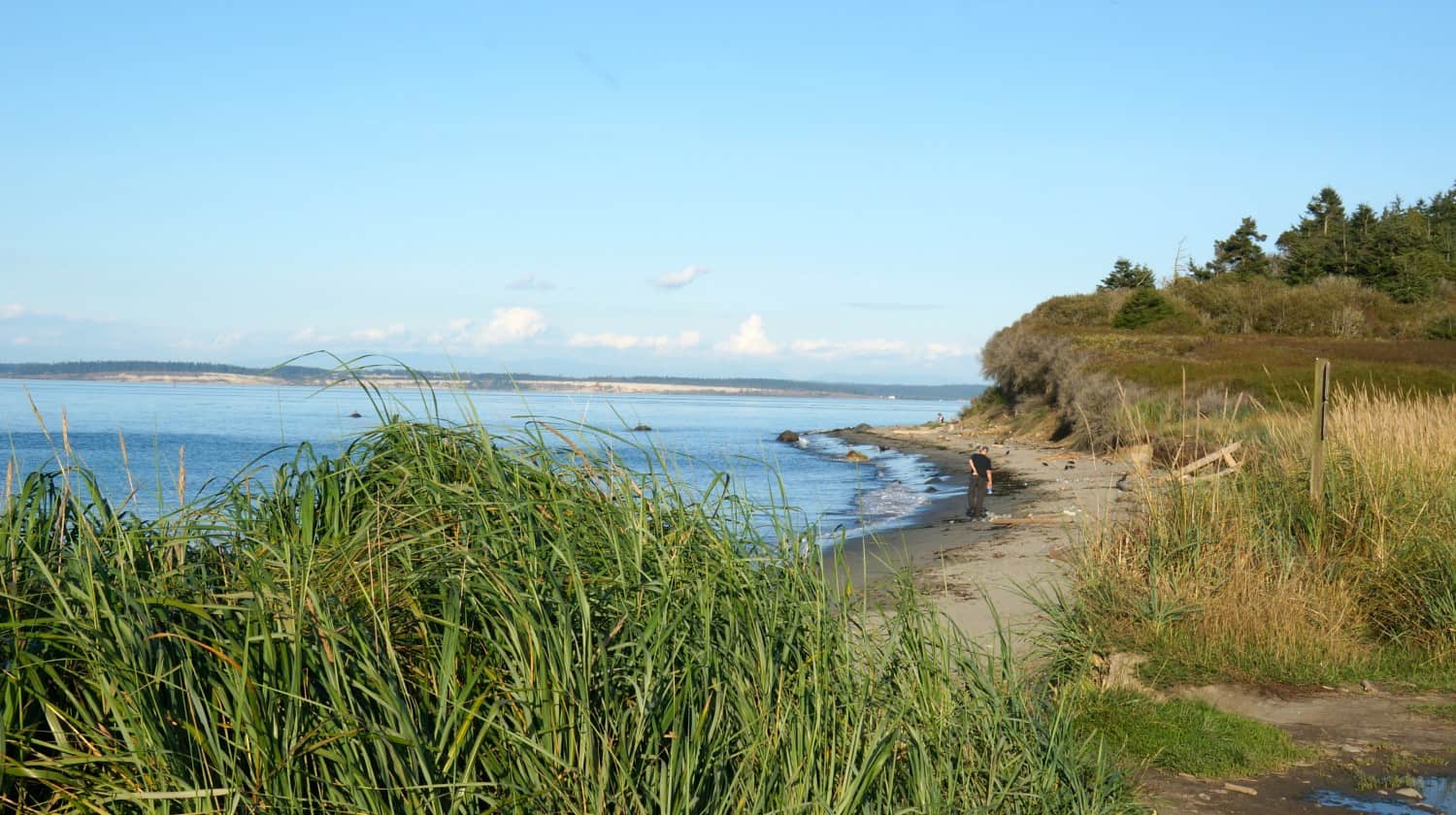 You can choose to stay in one of the park's two pet friendly campgrounds, or opt for a truly unique pet friendly vacation rental experience. Three dozen Victorian houses which comprised the original barracks have been renovated into vacation accommodations, and five of the units welcome pets!
All of this is just a few miles from the quaint fishing village of Port Townsend. With historic buildings, a lovely marina, and great eateries, it's a great choice for pet friendly trips.
READ MORE ⇒ 

What's It Like To Stay At Fort Worden With A Pet?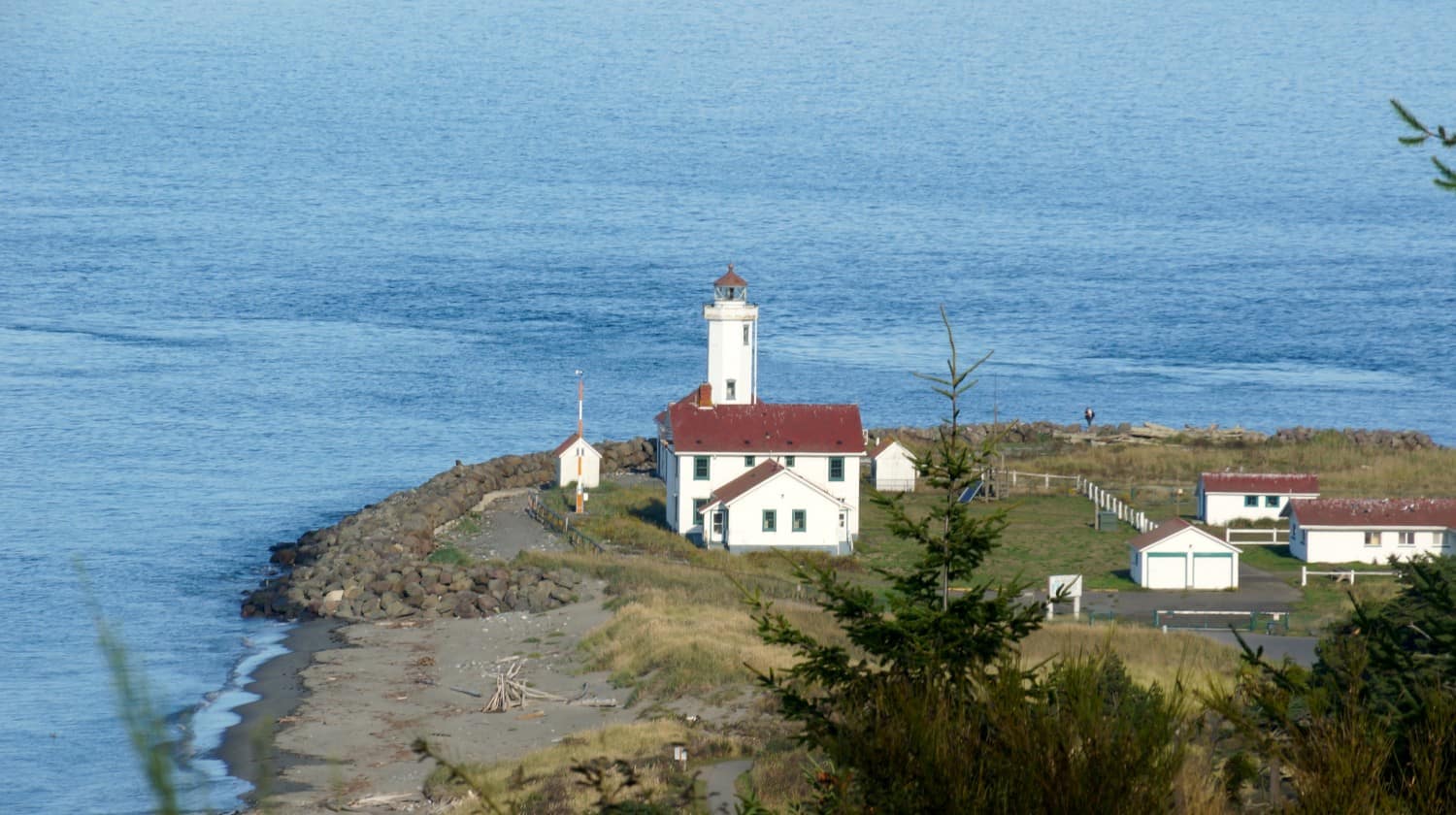 Hudson Valley, New York
For those looking to be dazzled by spectacular vistas, prepare yourself for the Hudson Valley. Just 90 minutes north of Manhattan, where the Hudson River cuts along the backbone of the Catskill Mountains, you'll find rolling hills, quaint villages, and plenty of wide-open spaces to explore.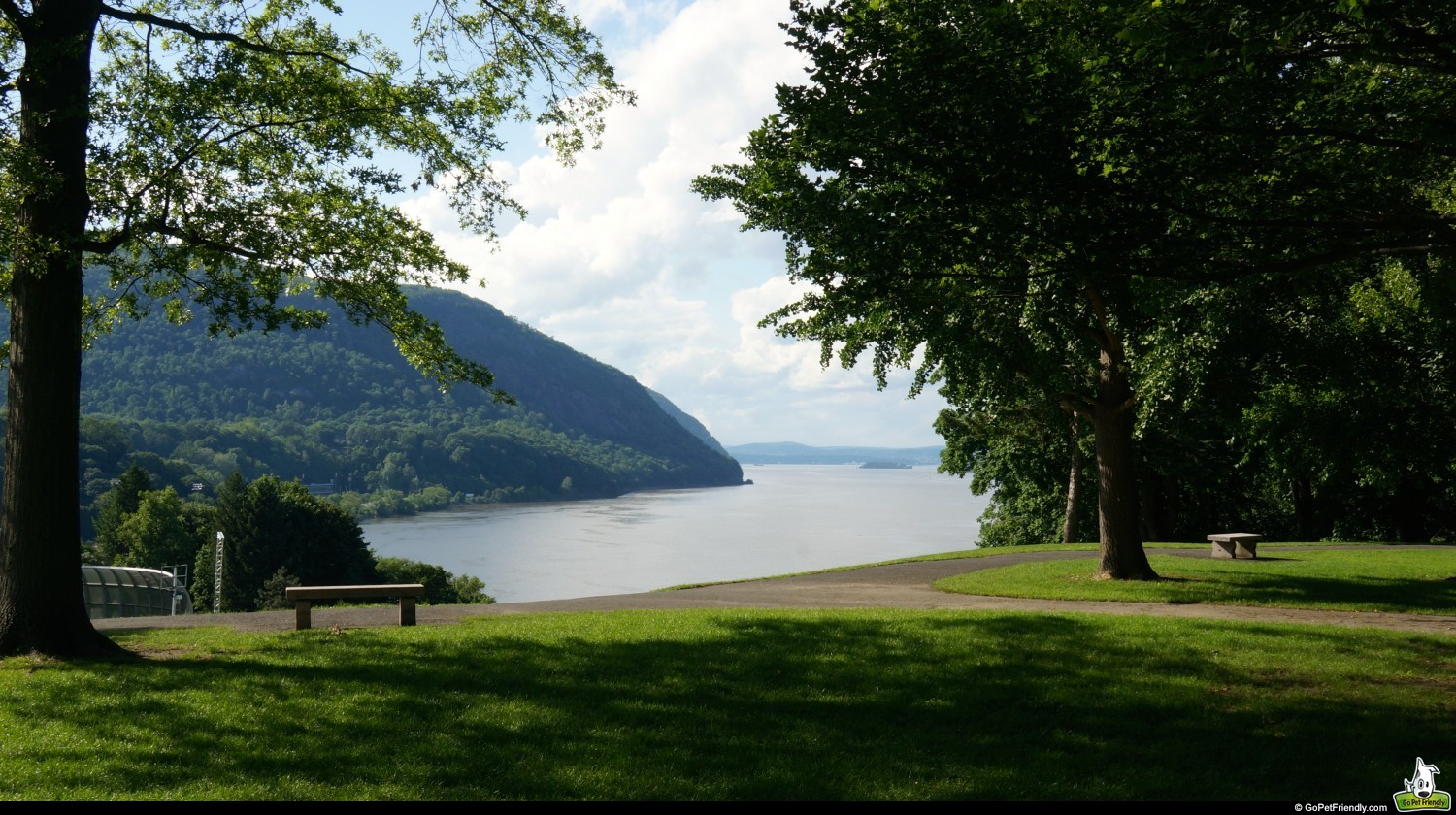 During your visit, plan to spend a day at Bear Mountain State Park. You'll want to pack a picnic and pull up a bench while you admire the view. On a clear day, you can spot Manhattan's skyscrapers on the horizon. After lunch, hit the Appalachian Trail on the east side of the mountain. It includes 800 stone stairs and is considered one of the most beautiful trails built in the last fifty years! And be sure to take a stroll around Sleepy Hollow Cemetery, where many famous (and some infamous) people have been laid to rest.
There is no shortage of lodging options for pet friendly trips to the Hudson Valley! From Kingston to Newburgh to Tarrytown, you'll find campgrounds, hotels, and vacation rentals ready to welcome your furry family members.
READ MORE ⇒ More Pet Friendly Things To Do In The Hudson Valley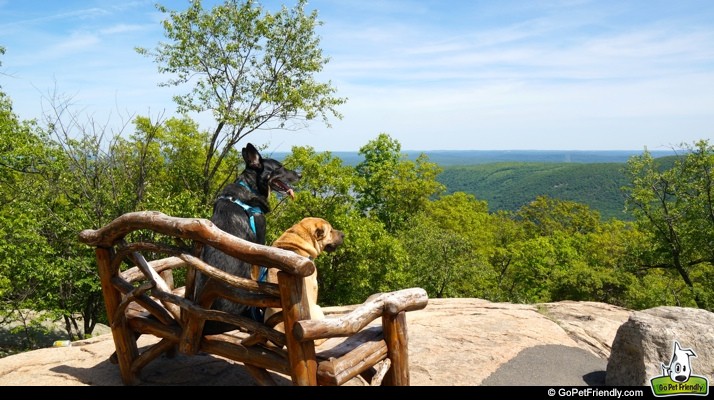 Mackinac Island, Michigan
Take the ferry to Mackinac Island, and you're in for a special treat! At just 3.8 square miles, this jewel sits in Lake Huron between Michigan's upper and lower peninsulas, about a 15-minute ferry ride from shore.
Eighty percent of the island is preserved within Mackinac Island State Park, and personal automobiles have been prohibited here since 1898. Pets, however, are very welcome! You'll find ferries, lodging, restaurants, horse-drawn taxis, guided carriage tours, and bike and kayak rentals for cats and dogs eager to explore.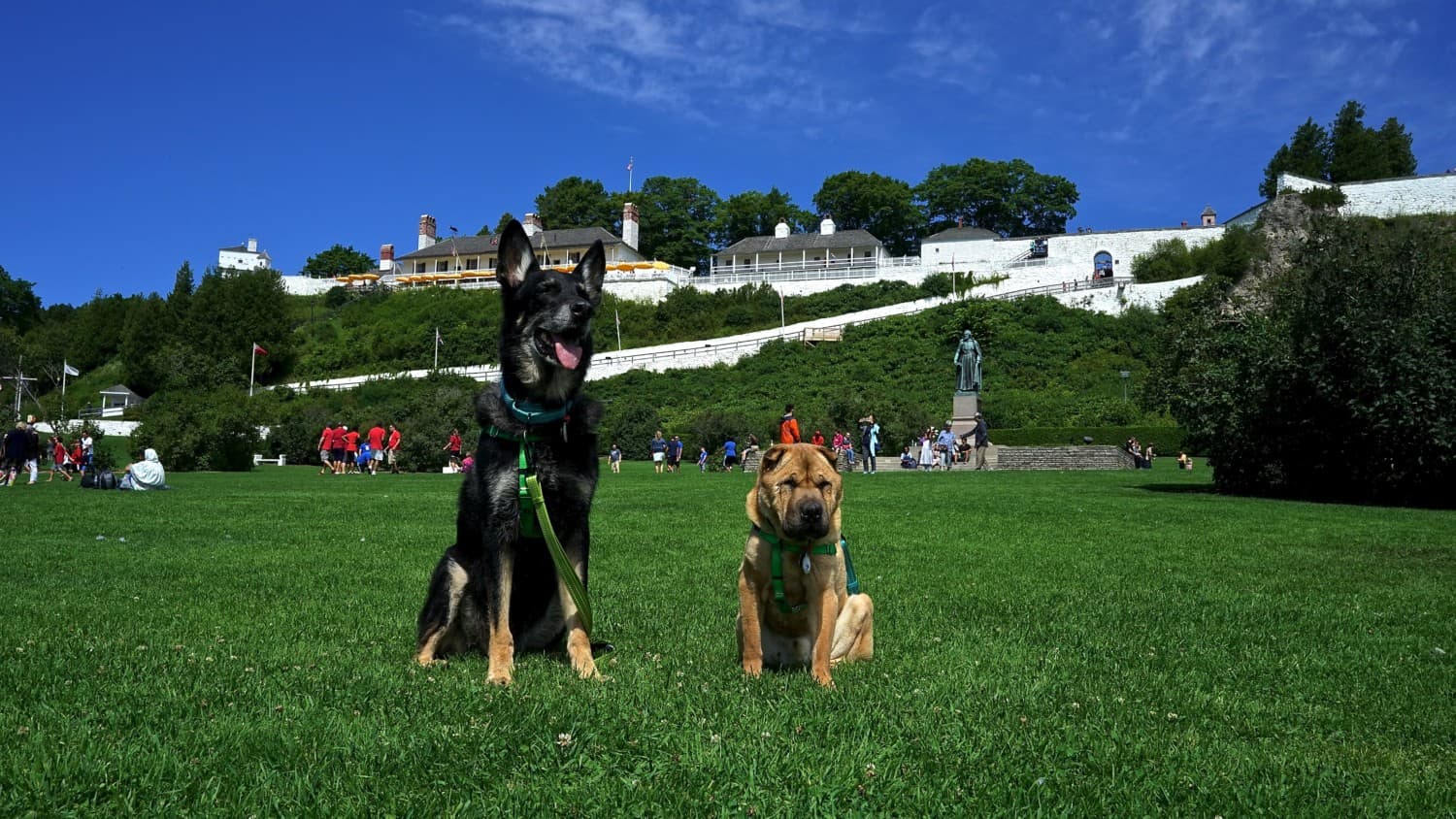 Though camping isn't allowed on Mackinac Island, there are three pet friendly lodging options to choose from. Mission Point Resort has beautiful grounds and a restaurant with pet friendly patio, and welcomes pets for an additional per-stay fee of $100, plus tax. Park Place Suites offers three condo units in the heart of downtown, which come complete with a yard. They charge an additional pet fee of $30 per night. Sunset Condos offers more seclusion and fantastic views of Lake Huron and the Mackinac Bridge. Their pet fee is based on the size of your pet – less than 40 pounds is $75 per stay, more than 40 pounds is $100 per stay, and two pets over 40 pounds are $150 per stay.
READ MORE ⇒ Mackinac Island Is Michigan's #1 Pet Friendly Destination
Natchez Trace, Tennessee to Mississippi
For off-the-beaten-path pet friendly road trips, you won't do better than the Natchez Trace! Stretching 444 miles from Nashville, Tennessee to Natchez, Mississippi, it's a blissfully quiet, billboard-free retreat from other American highways.
Along the way, more than 100 exhibits, interpretive signs, and marked trails provide archeological, cultural, historic, natural, recreational, and scenic insights.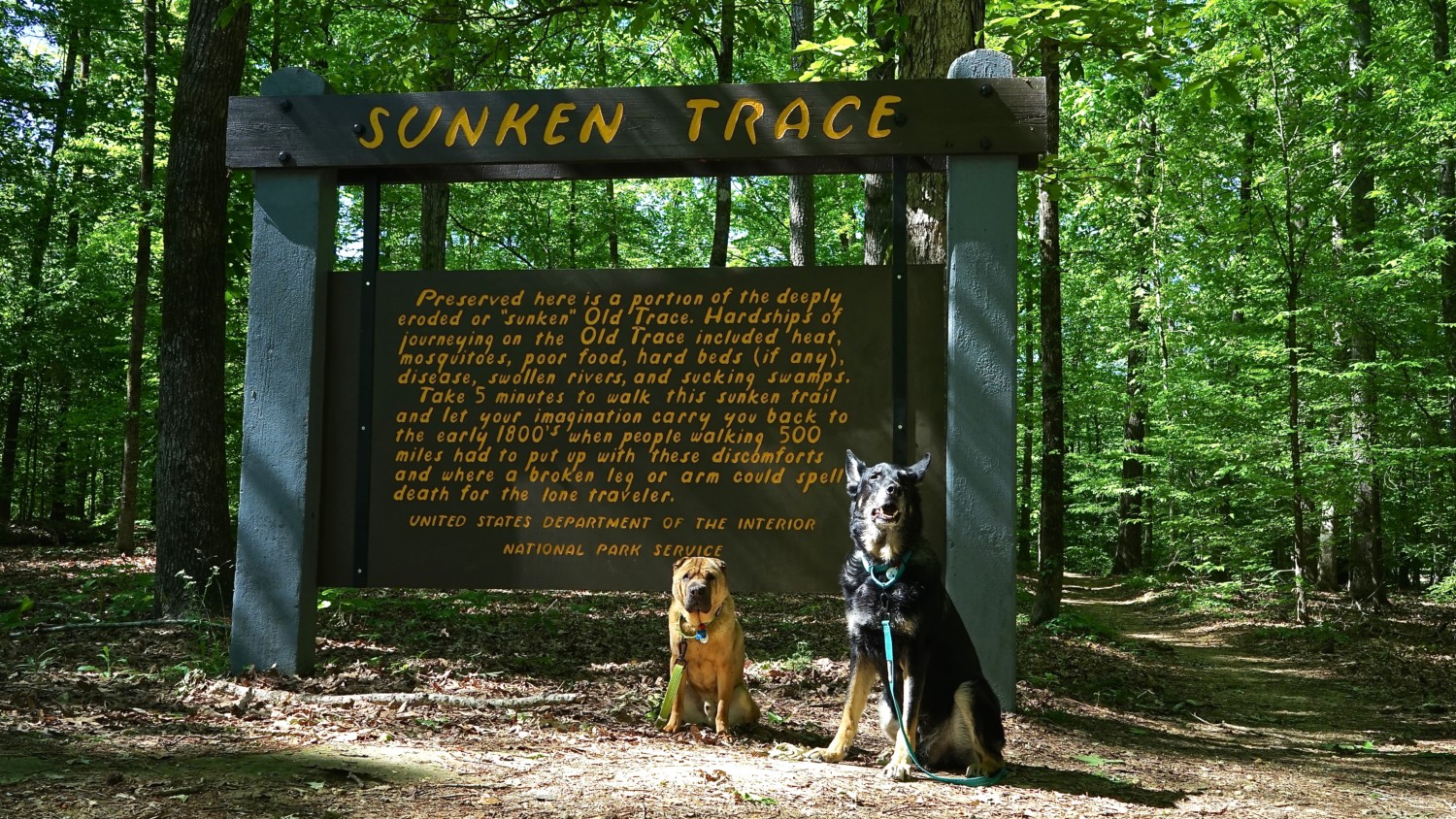 The Trace is best enjoyed at a relaxed pace, because there's something to sniff around every bend! And when it's time to really stretch your legs, 28 different hiking and self-guided trails are just steps away.
Appreciating the changing landscapes is another enchanting part of the Trace. From thick forests, to boggy cypress swamps, over 2,000 types of plants live and bloom here. The drive is especially lovely during the spring bloom and the colorful fall foliage.
The only overnight accommodations you'll find on the Natchez Trace are primitive national park and forest campgrounds. However, there are plenty of pet friendly lodging options in the towns and cities along the Trace. If you're traveling at one of the more popular times of the year, reservations are recommended.
READ MORE ⇒  Traveling The Natchez Trace With Dogs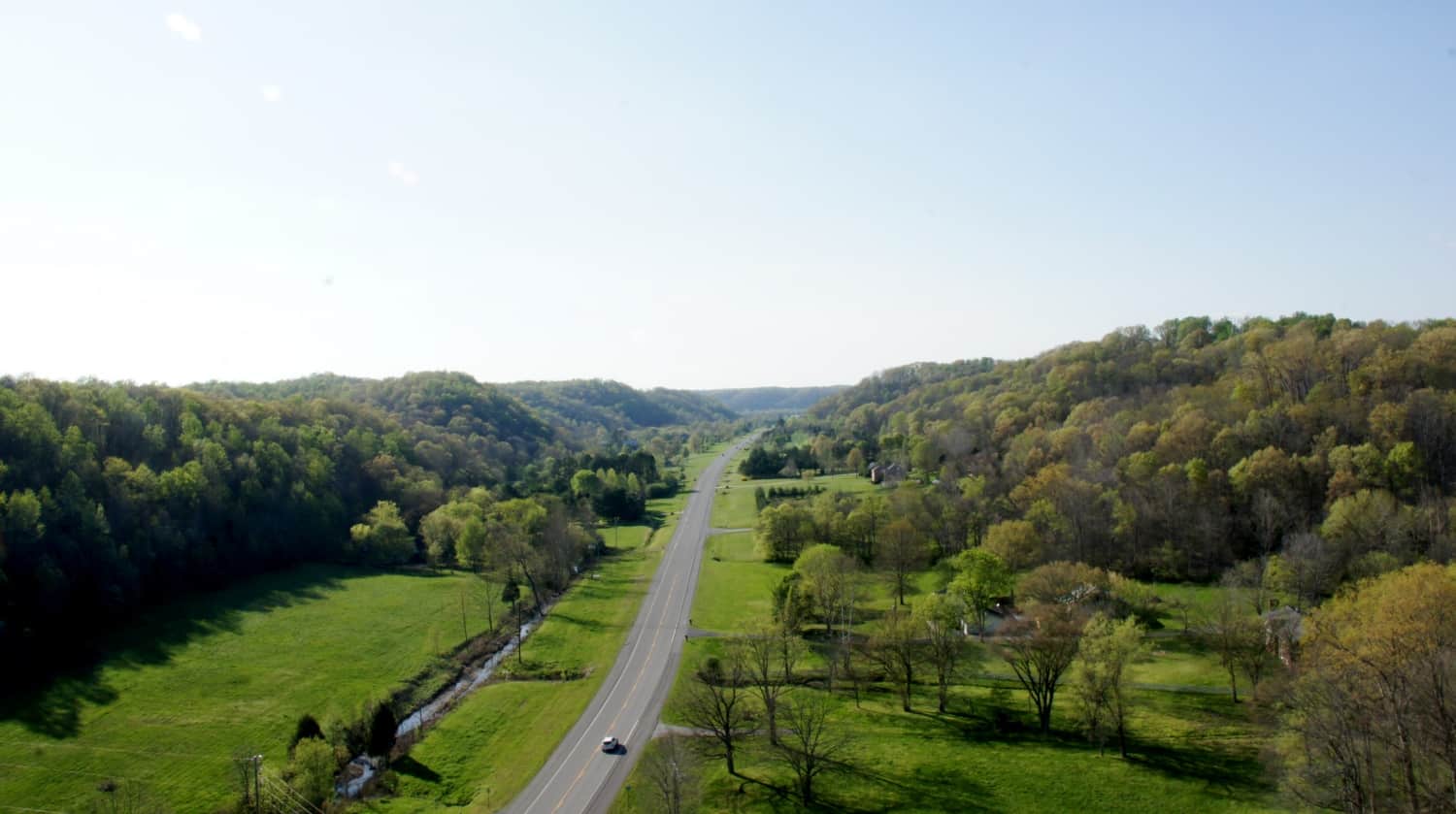 Paradise Valley, Montana
Many of our national parks see millions of tourists every year, but few focus their attention outside the park borders. This is definitely true of Yellowstone National Park, and it makes Paradise Valley the perfect place for off-the-beaten-path pet friendly trips!
As the Yellowstone River flows north out the border of the park, the landscape opens up and mountain peaks frame the view.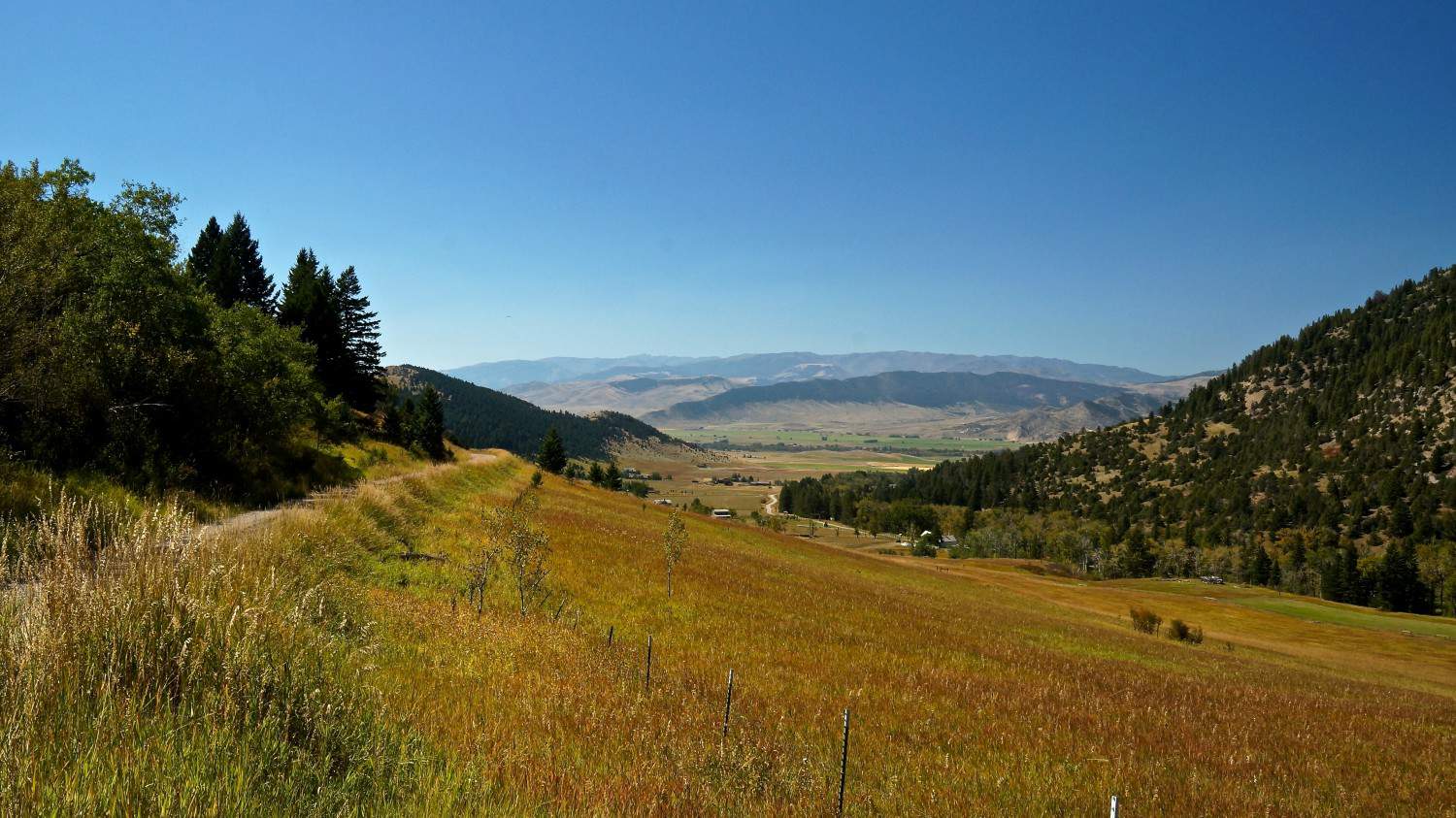 The beauty of the valley beckons you outdoors, as the river tumbles over perfectly worn stones, and there are plenty of activities to choose from. The Yellowstone is a world-class fly fishing river with many access points along it's shores. Wildlife viewing is always exciting in this part of the country, with antelope, big horn sheep, bison, elk, mule deer, and white-tailed deer often seen from the roads. And the hiking is spectacular, with the Gallatin National Forest offering spectacular trails for both serious hikers and those just out for a stroll in nature.
Between privately-owned and national forest campgrounds, finding a place to pitch your tent isn't too difficult here. And Gardiner and Livingston both have several pet friendly hotel options. If you're willing to drive a bit further, Bozeman offers even more pet friendly lodging.
READ MORE ⇒ Pet Friendly Activities Near Yellowstone National Park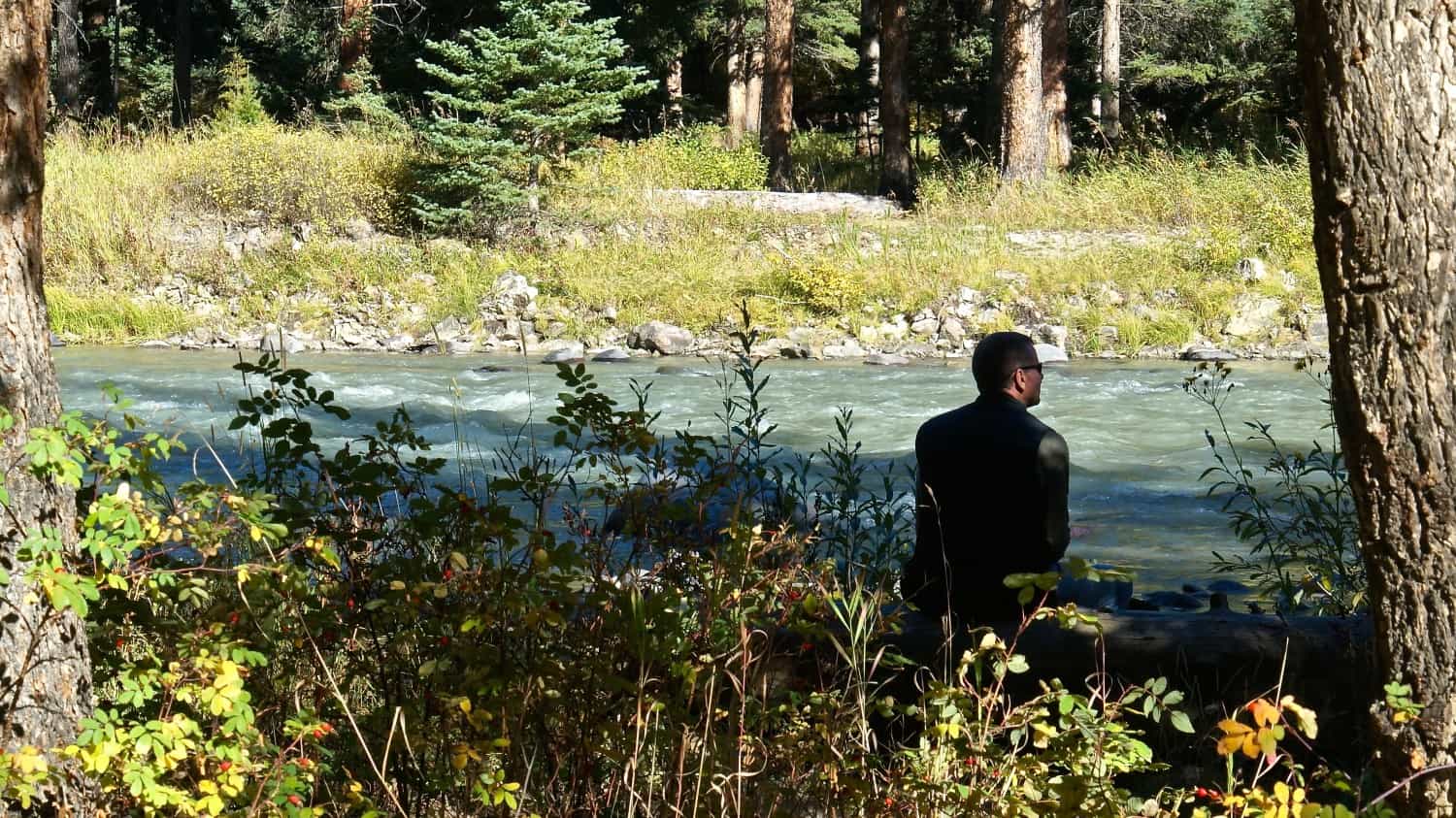 St. Johnsbury, Vermont
If there is a Mecca for dogs, it's Dog Mountain in St. Johnsbury. This 150-acre off-leash playground for pups was the vision of artists Stephen and Gwen Huneck. The property has a pond, hiking trails, and a pet friendly art gallery. But the heart of Dog Mountain is the chapel, with its pews carved with dogs on the ends and stained glass windows celebrating the gifts dogs bring to our lives.
Over the years pet lovers have contributed tributes, pictures, letters, and notes to their departed pets, covering the walls several layers deep. The result is a masterpiece beyond description.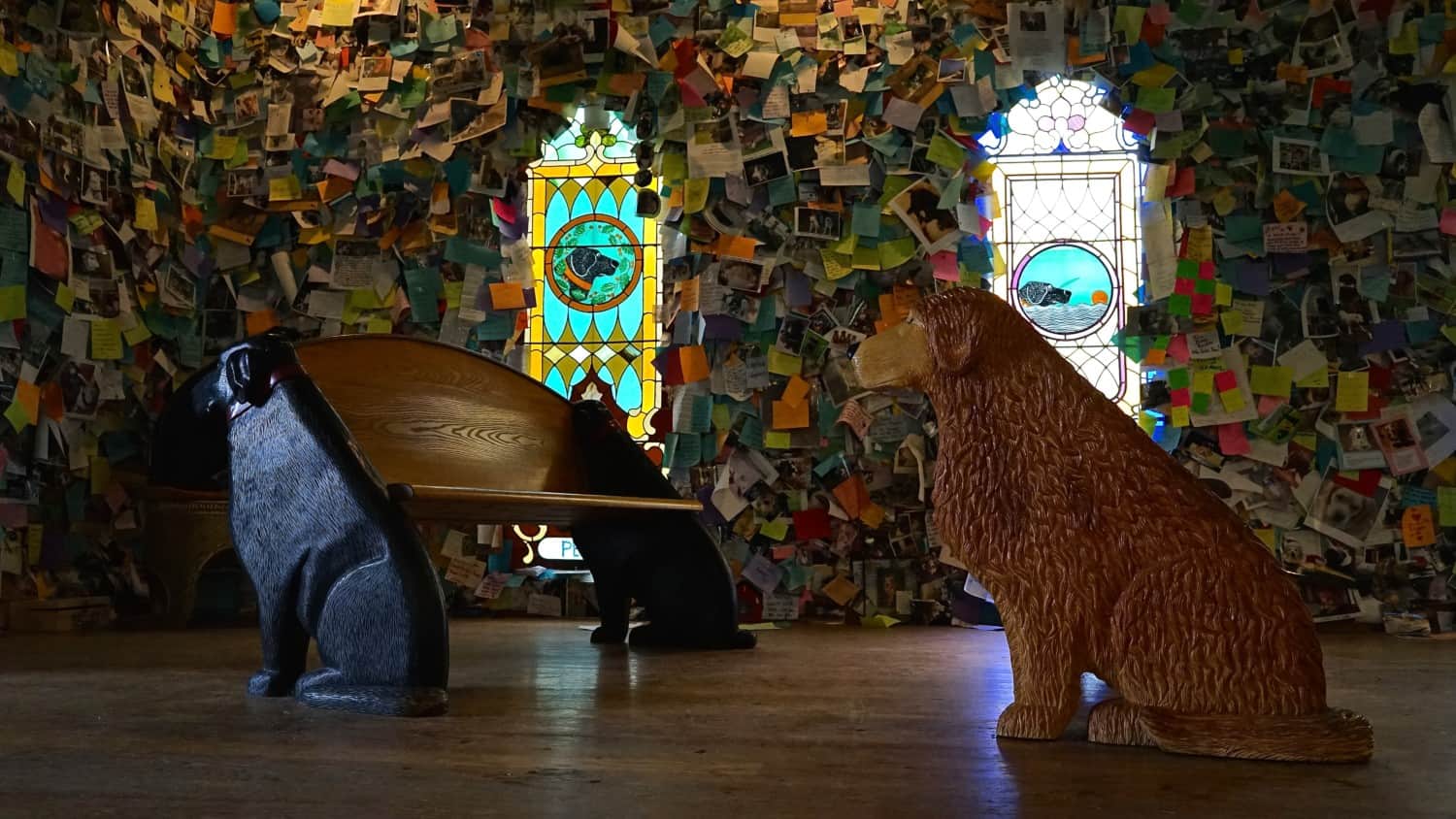 Nestled along the banks of the Passumpsic and Moose Rivers, the picturesque town of St. Johnsbury has more bridges than traffic lights. It makes a perfect base camp for exploring Vermont's Green Mountains and New Hampshire's White Mountains.
If you get a clear day, be sure to take the drive up Mount Washington. At 6,288 feet, it's the highest peak in the Northeastern United States.
The Fairbanks Inn in St. Johnsbury offers pet friendly rooms with a $25 per night pet fee, and there are many camping options in the area.
READ MORE ⇒  Dog Mountain Is Vermont's Best Pet Friendly Attraction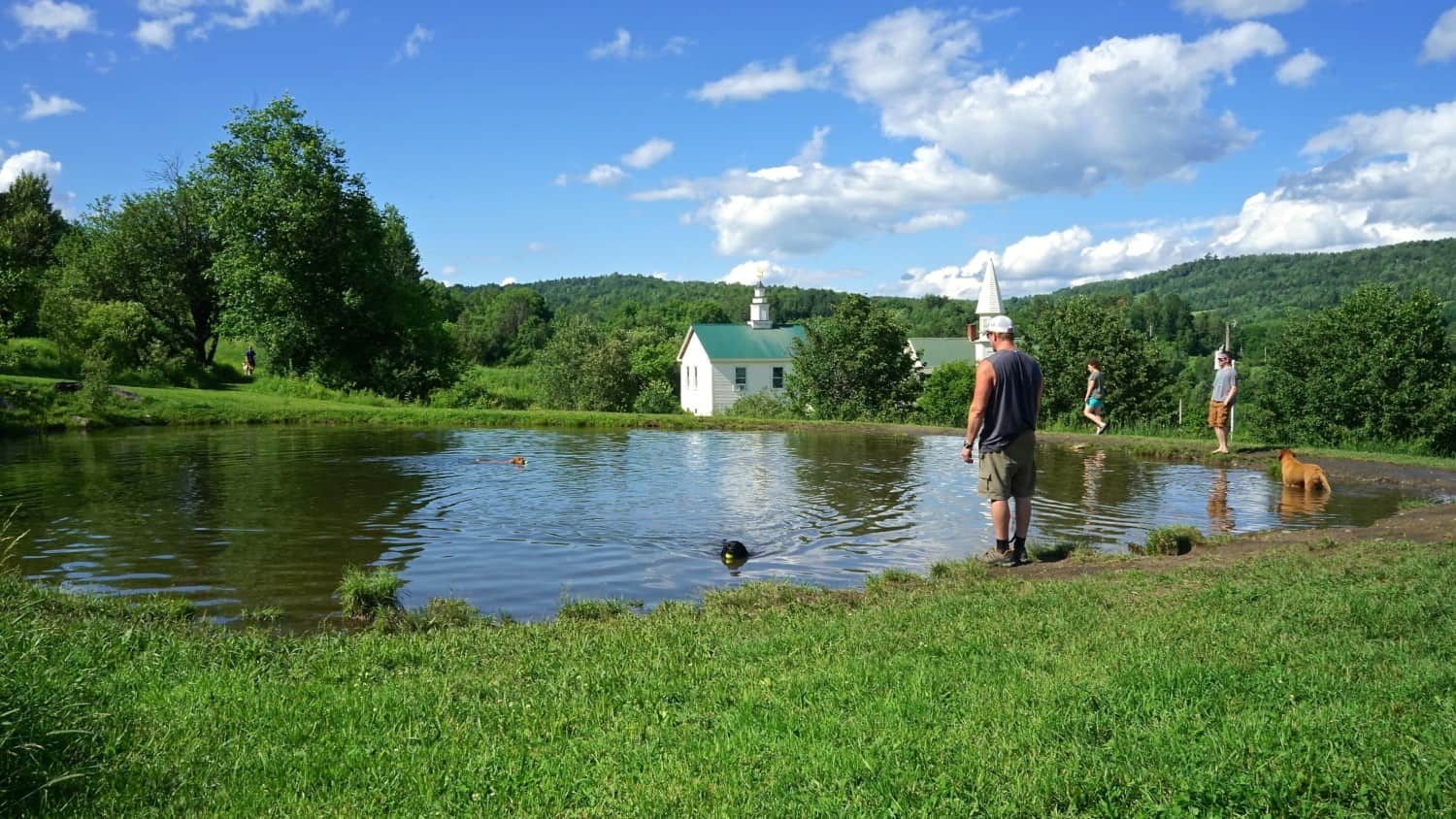 We hope this gives you some ideas for places you can take your pets to avoid the crowds and get away from it all. If you have some favorite destinations for off-the-beaten-path pet friendly trips that you don't mind sharing, please leave a comment below!
(Visited 987 times, 1 visits today)