Setting out on this adventure, we said we were on safari for a new place to live. Twelve years later, we've finally found it.
We're all following our own compass, navigating a roadmap only we can see … our own path.
Who could have imagined that finding a stay German Shepherd in 2008 would change our lives so completely? Buster was the spark that caused us to launch this website, sell our home, and travel in an RV for the past twelve years. What a journey it's been!
READ MORE ⇒ A Letter Of Gratitude To My Dog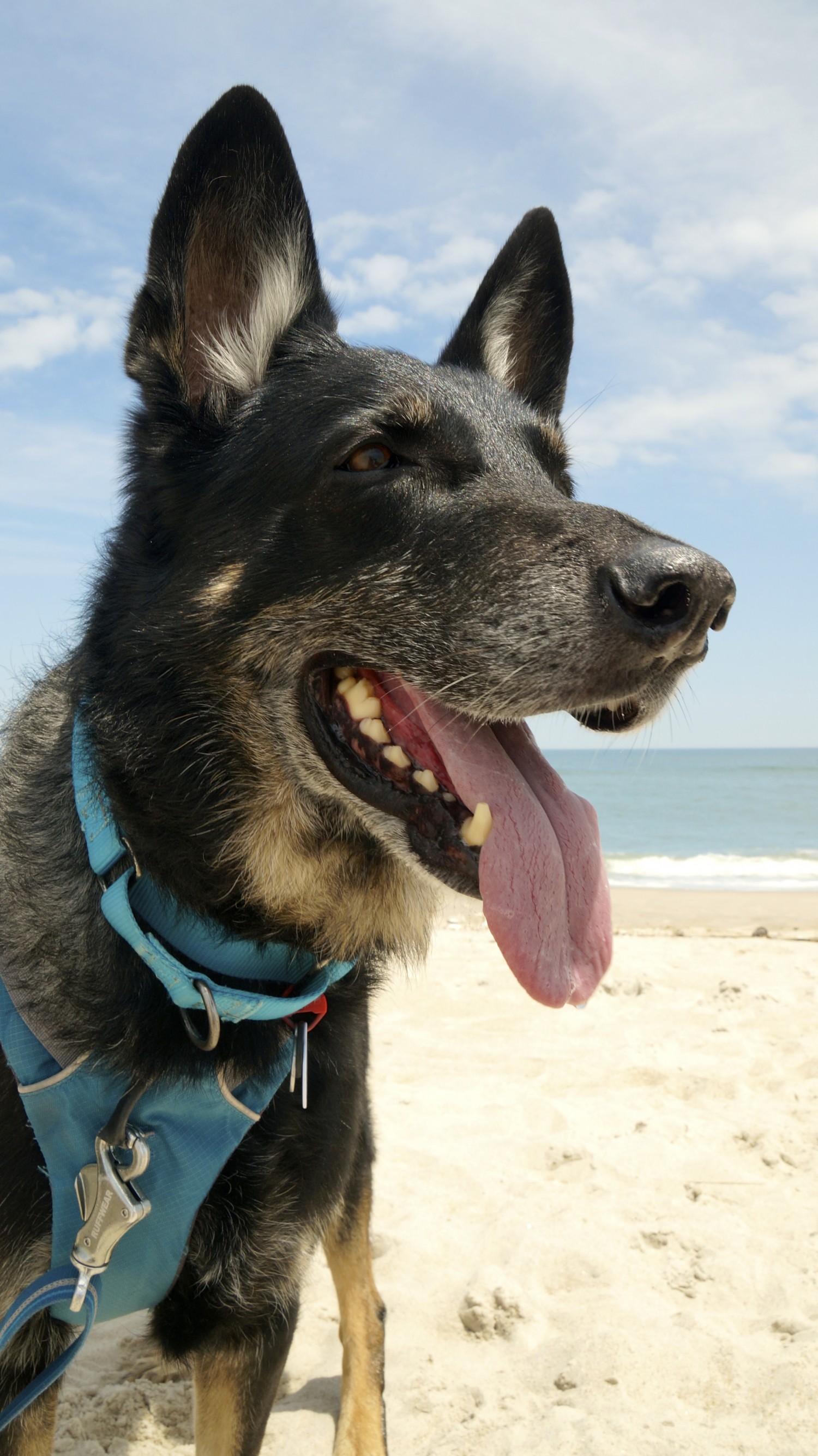 Leaving "Normal" Behind
When we jumped in our first motorhome in 2010, we had no idea how long we'd travel. We were two accountants, struggling to overcome our fears and doubts. Trying to imagine a long-term plan felt too overwhelming. So, we clung to the few things we knew with certainty:
We were ready to move away from Pennsylvania.
We didn't know where we wanted to live next.
Traveling could help us choose our next home.
Setting out, we agreed to travel for one year. No matter how hard it got or how much we were drawn to a place, we committed to keep exploring the country for twelve full months.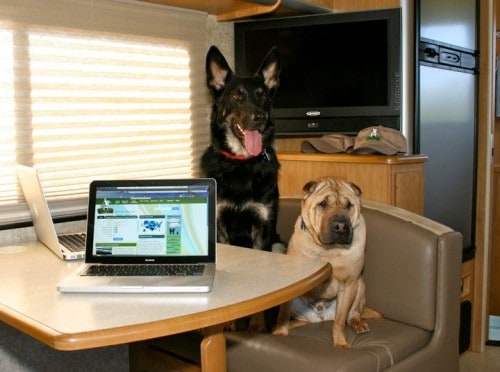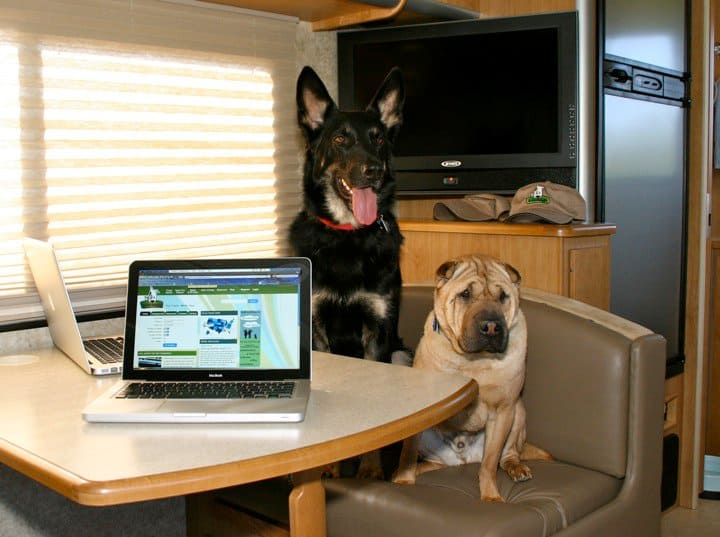 Discovering A New Normal
That first year was hard. Traveling full-time sounds great. The FREEDOM, right?
But try throwing out every routine you have. Every time we visited a new place we had to figure out where to stay, where to buy groceries, where to get on the internet, where to do laundry, and how to balance our time between the things we were dying to explore and the work we needed to do.
It would be a challenging adjustment for one person. Getting two people aligned on the myriad of decisions that had to be made every day nearly did us in. But we'd committed to twelve months. And we are two of the most stubborn determined people you'll ever meet.
So, our communication skills improved. Over time, new routines formed. Things got easier. And then one year turned into two.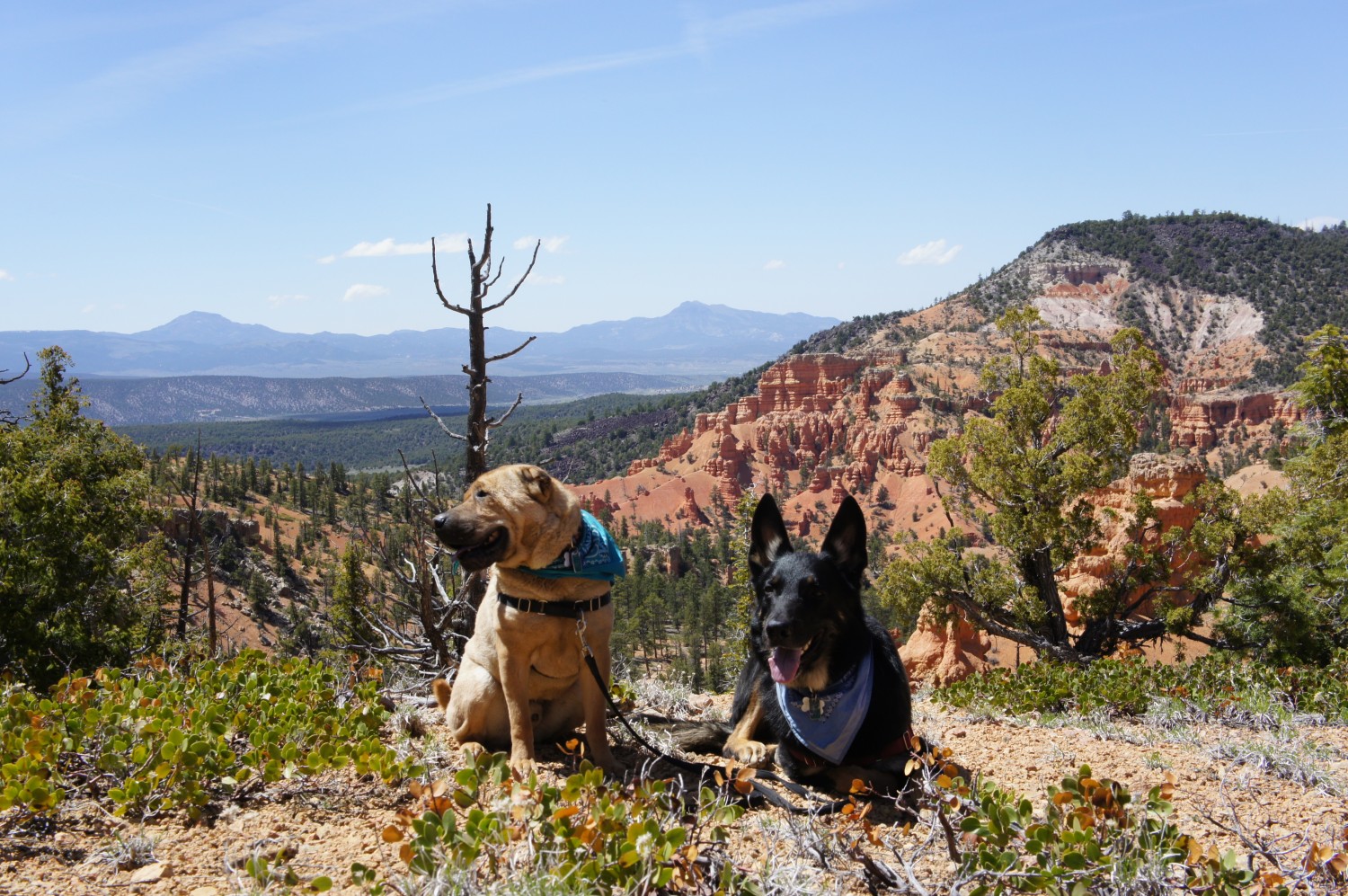 By the end of our third year, we were really getting the hang of RV life. Following the weather. Making new friends along the way. Experiencing all the places we'd wanted to see with our boys.
It was addictive. At some point we forgot why we'd ever wanted to have a house! There were cities we enjoyed, and could have even considered living. But trading RVing for that life? Certainly not! What could possibly be better than being nomads?!
So, we sold the small motorhome and bought a Class A, diesel pusher.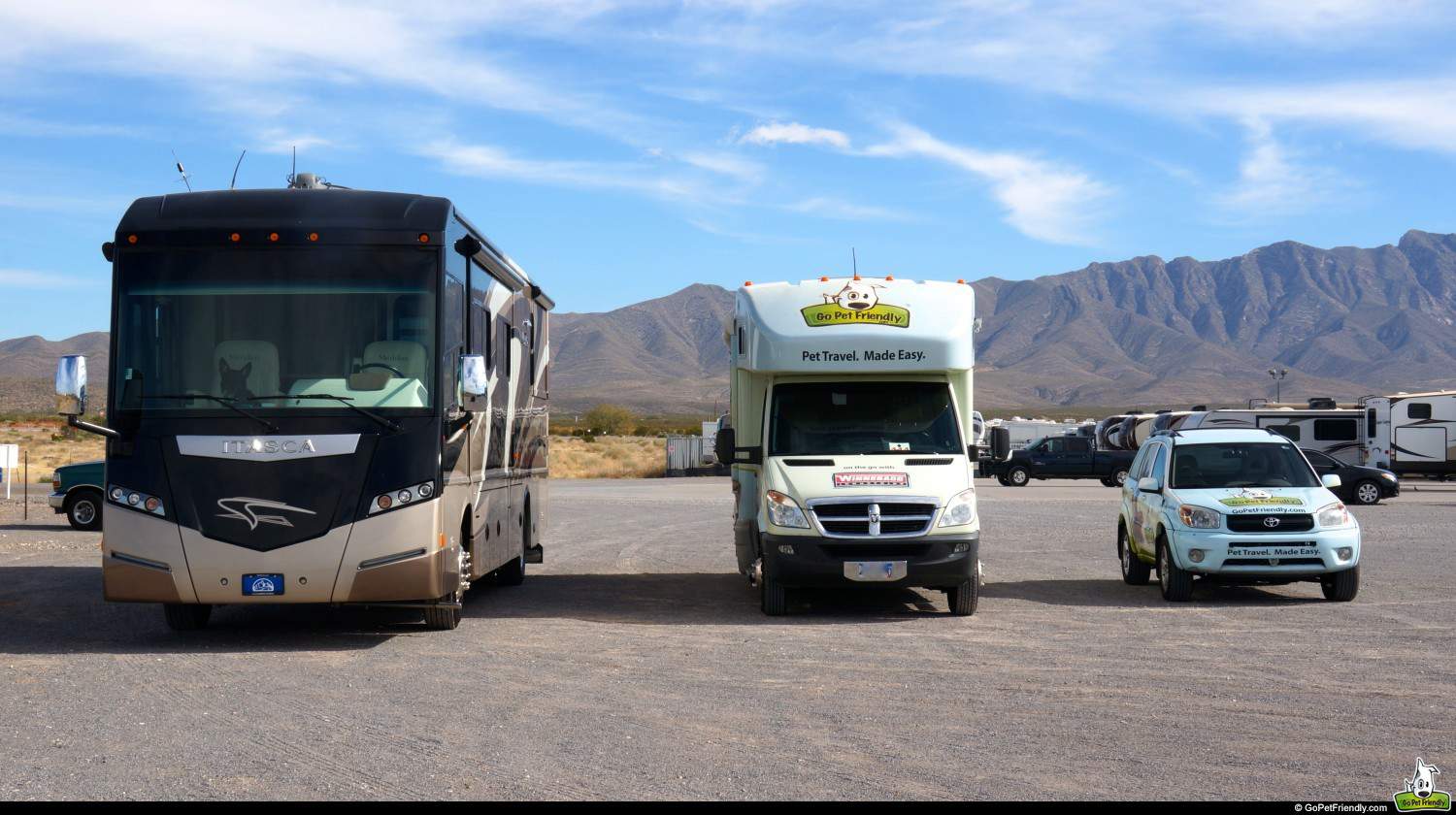 Living The Life
The next six years were pure magic. The larger motorhome made traveling easier in so many ways. Most importantly, we weren't tripping over each other. And a bigger refrigerator meant less trips to the grocery store. With a washer and dryer we didn't need to get quarters and spend time at the laundromat. We installed equipment to boost our internet signal. And having a car we could tow made day trips so much better.
Everything was going great, and we were ready for a new challenge. We'd had an idea to visit the #1 pet friendly attraction in each of the lower 48 states, and the time seemed right.
The Ultimate Pet Friendly Road Trip started in Carmel, California in February, 2017. We took Ty and Buster to the very best pet friendly places in America, and wrapped up the trip in Portland, Oregon in November. It was an epic adventure like no other. And in 2018, I wrote a book to commemorate our trip.
READ MORE ⇒ The Ultimate Pet Friendly Road Trip
Slowing Down
Slowing down wasn't part of our plan. But over the years, our youngish dogs had become seniors. Ty lost his hearing and then his vision and spent the last two year of his life adventuring from his stroller.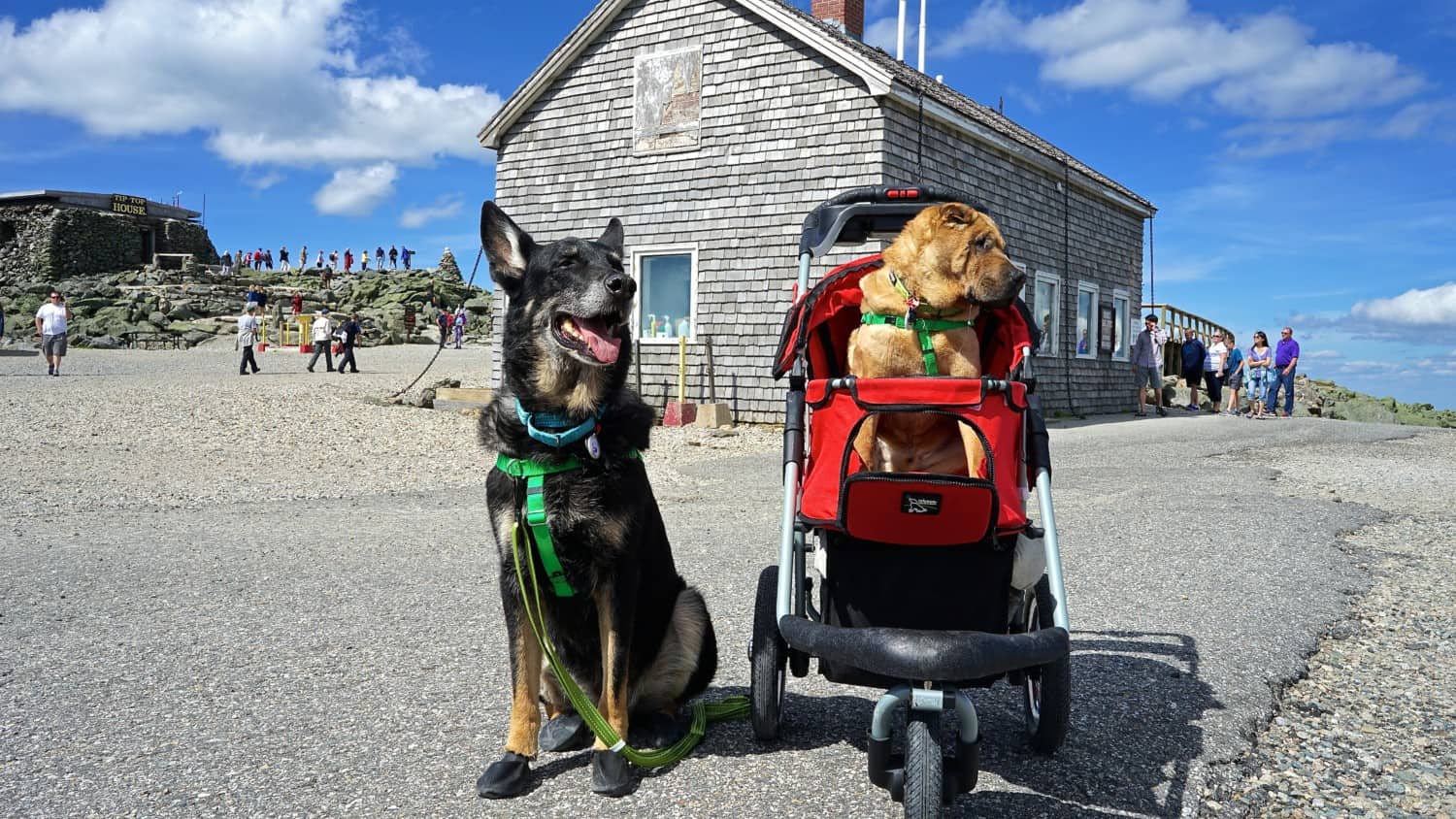 Buster developed spinal stenosis, which caused him to lose strength in his back legs. For the last year of his life, he needed a wheelchair for longer walks.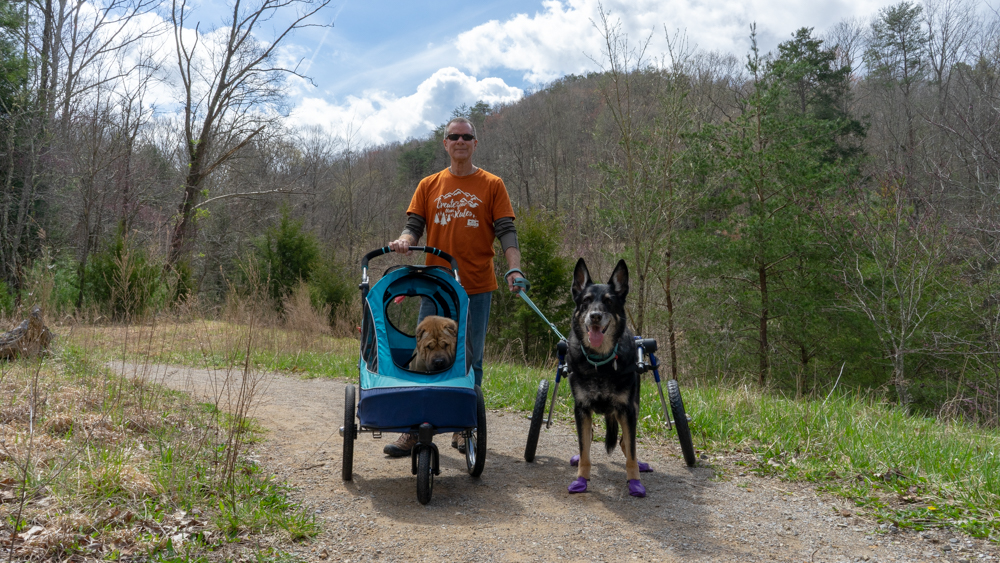 Accommodating the boys' needs meant we were traveling shorter distances and staying places longer. We discovered that slowing down allowed us to get to know places better. Even after Ty and Buster died and Myles joined our family, we continued to move less frequently.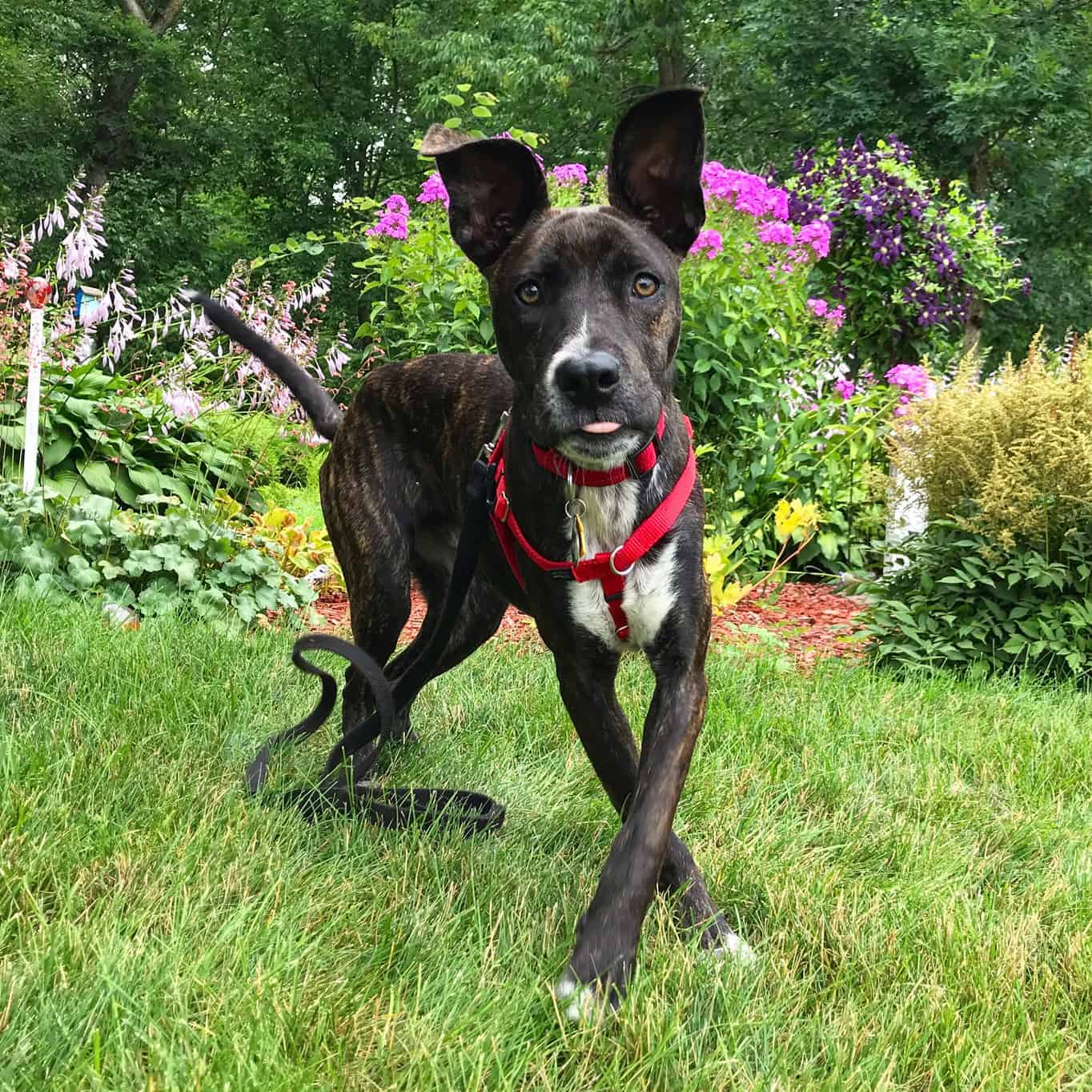 Finding Home
One of our long stays last year was in Tucson. Using the city as our basecamp, we spent two months exploring southern Arizona and had an absolute blast. In fact, we loved it so much, we made plans to spend this winter in Bisbee.
READ MORE ⇒ Exploring Pet Friendly Bisbee, Arizona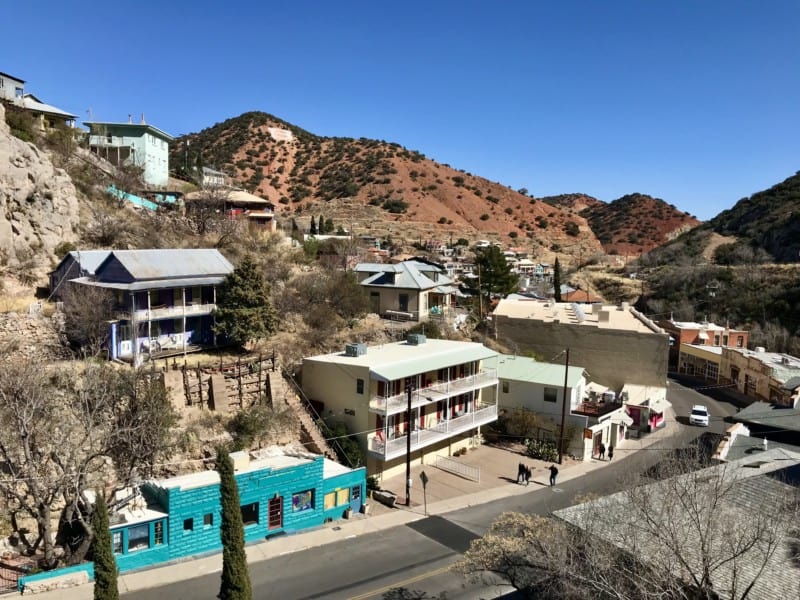 We arrived in Bisbee on November 15th, with the intention of getting to know the town and the area better. Within a month, we could feel this place was special.
After two months, we were already dreading March 15th – the end of our reservation at the RV park when we'd have to leave. Twelve years on the road and it was the first time we'd had that feeling. So, we started looking for a way to stay in Bisbee.
Rental homes are hard to come by in this little town. But we got lucky and found a place that will be available in early May. And the RV park can accommodate us until then. So, in two months we're going back to living in a house!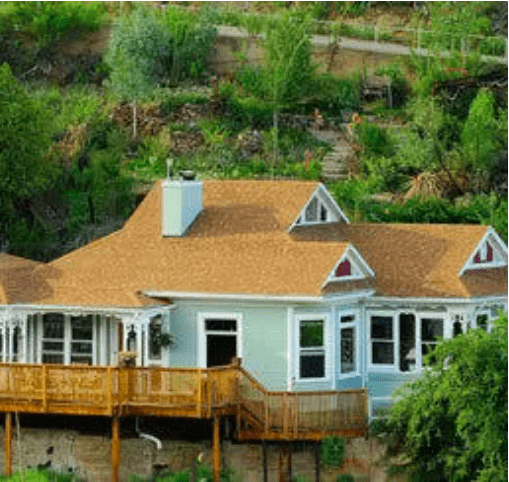 After getting our lease squared away, we started eyeing up the real estate listings. A lot came up for sale and we walked out to look at it. It's within walking distance of all the shops and restaurants, but a tad off the beaten path in a quiet canyon. It feels like a great place to build a house, and we closed on it last week.
New Beginnings
Preparing to move back into a house feels just as strange and exciting as moving into the motorhome did twelve years ago. Rod and I are both thrilled to be starting a new chapter of our lives. It's time to start learning another "new normal."
Of course, Myles has gotten quite used to traveling. And I'll still be running GoPetFriendly. For now our exploring will involve staying in hotels and vacation rentals. Eventually, we're planning to get a small travel trailer that we can tow behind the Jeep.
How we travel is going to be changing, and that means we're selling the motorhome. We've so enjoyed our time traveling in here. And we want someone else to have as much fun in it as we have — hopefully with their pets!
We hope you'll join us as we continue following our compass on the next leg of our journey.
(Visited 1 times, 1 visits today)