Police say they have found the dog believed to have been with a four-year-old girl on a remote property in southern Tasmania when she went missing.
Key points:
Four-year-old Shayla Phillips was reported missing from her home on Stormlea Road yesterday afternoon
Close to 100 emergency services personnel are helping with the search, which went throughout the night
A neighbour's dog the girl was playing with has been found about 700 metres from the house
The girl, Shayla Phillips, is still missing after being last seen in the backyard of her home on Stormlea Road, Stormlea, around 2:30pm yesterday.
She was wearing pink leggings, a cream top and gumboots.
Police said they received a call around 3pm yesterday reporting the incident.
Shalya's mother Bianca said the little girl was playing outside with two dogs belonging to neighbours.
"That's not an uncommon thing, Shayla knows the dogs very well and is very fond of them," Inspector Gavin Hallett said this morning.
"Her mother went out to check on Shayla after about 30 minutes and found that she and the dogs were not there."
The mother did a search of the house and property but when Shayla could not be found, she contacted the police.
"While she was waiting for Tasmania Police to attend, she also conducted a search of some neighbouring properties with a friend, however Shayla was again not located," Inspector Hallett said.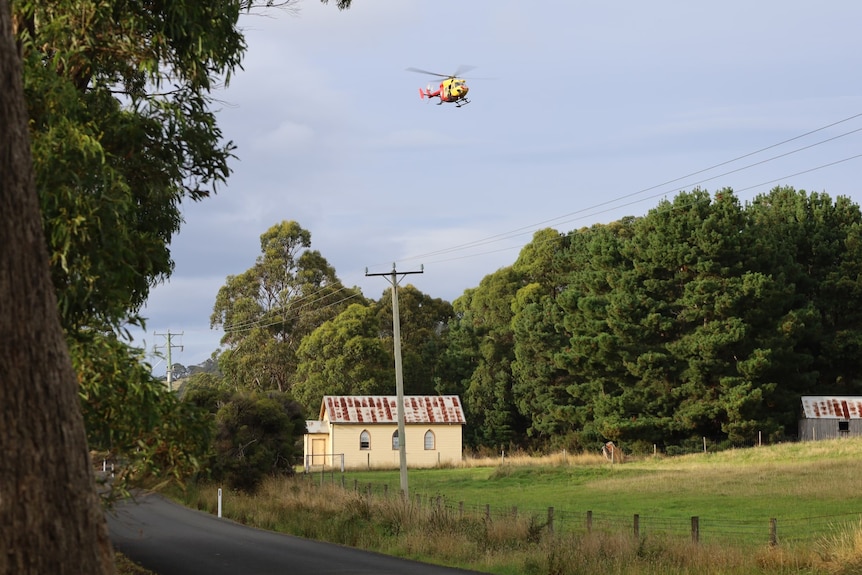 When the local police officer arrived, he searched the broader area.
"Because of the isolation, the terrain, and the age of Shayla, the rescue helicopter was deployed immediately and started a sweep search," Inspector Hallett said.
"Soon thereafter, police reinforcements arrived and conducted further, more expansive searches as well as some doorknocks of the area."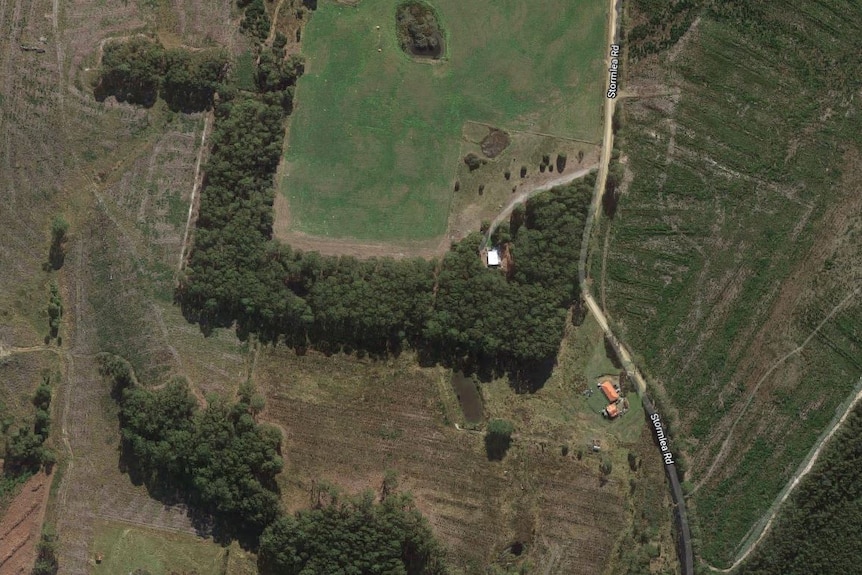 Helicopter finds dog 'quite some distance' away
As the incident progressed, further resources were added — including a drone with a thermal camera, all-terrain vehicles and the SES wilderness search teams.
One of the dogs returned home shortly after the search commenced, and the other dog was found by a search helicopter at 7pm about 700 metres from the house. There was no sign of Shayla.
Inspector Hallett said close to 100 emergency services personnel had been scouring the farmland and dense woodland around the property, with the search continuing throughout the night.
"We've got an idea as to the distance a four-year-old girl could travel and we're using that as the perimeters of the search area," he said.
Foot crews are looking in an area up to 1.2 kilometres from the house and the search helicopter can cover a larger distance.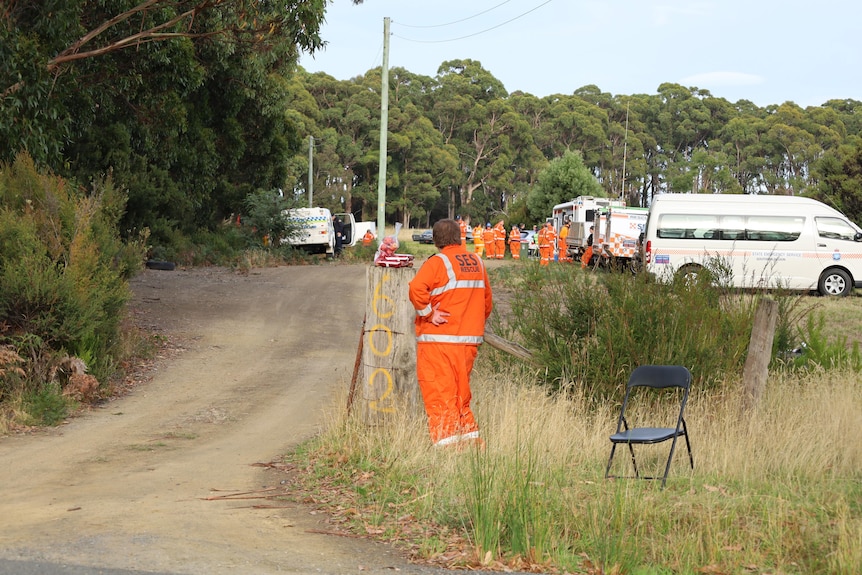 Police currently have no reason to suspect Shayla's disappearance is suspicious, but have not ruled it out, he said.
"An indicator for us was that the dog was found in an area quite some distance away," he said.
Four dams or ponds in the nearby area had been "cleared" by police divers overnight, he said.
Girl enjoys hide and seek, police say
Inspector Hallett said Shayla's mother told him the little girl enjoyed playing hide and seek, but had only been missing for around 15 minutes in the past.
"Her mother is very stoic, very strong and positive, and is hopeful that we will find Shayla today," he said.
Shayla has an eight-year-old brother who was inside playing video games when his sister disappeared, Inspector Hallett said.
He said it was "a fairly unremarkable day" for the family until Shayla disappeared.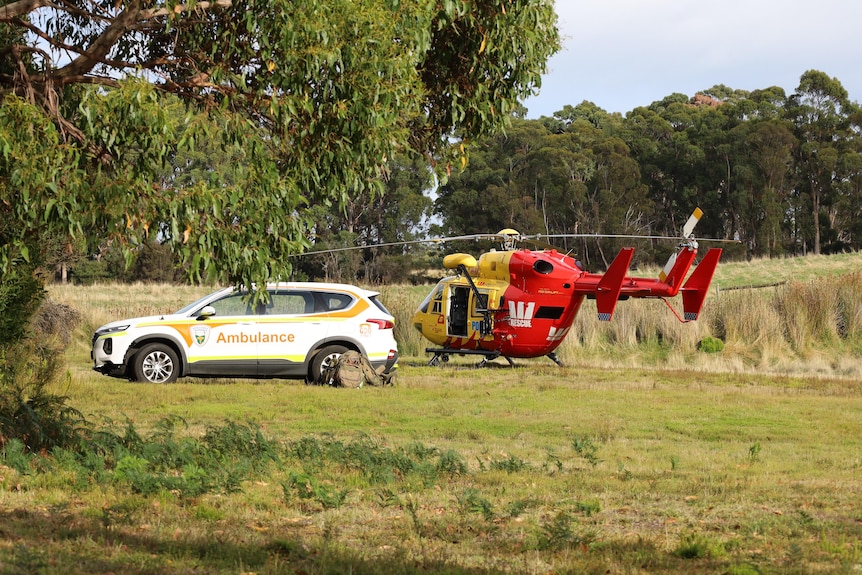 Temperatures dropped to 11C
Police said they hold serious concerns for Shayla's welfare given the length of time she has been missing, her age, and the terrain.
 Inspector Hallett said it was about 11 degrees Celsius last night but that canopy cover in nearby wooded areas would have kept the girl warmer if she was there.
Police have requested members of the public stay away from the isolated area for the time being, saying they had sufficient resources involved in the search, which needs to be carried out "carefully and systematically".
However, they called on anyone with information that may assist the search to contact police.