Put the tomato juice away! If your dog has been sprayed by a skunk, it's not going to help. This is how you get rid of the stink.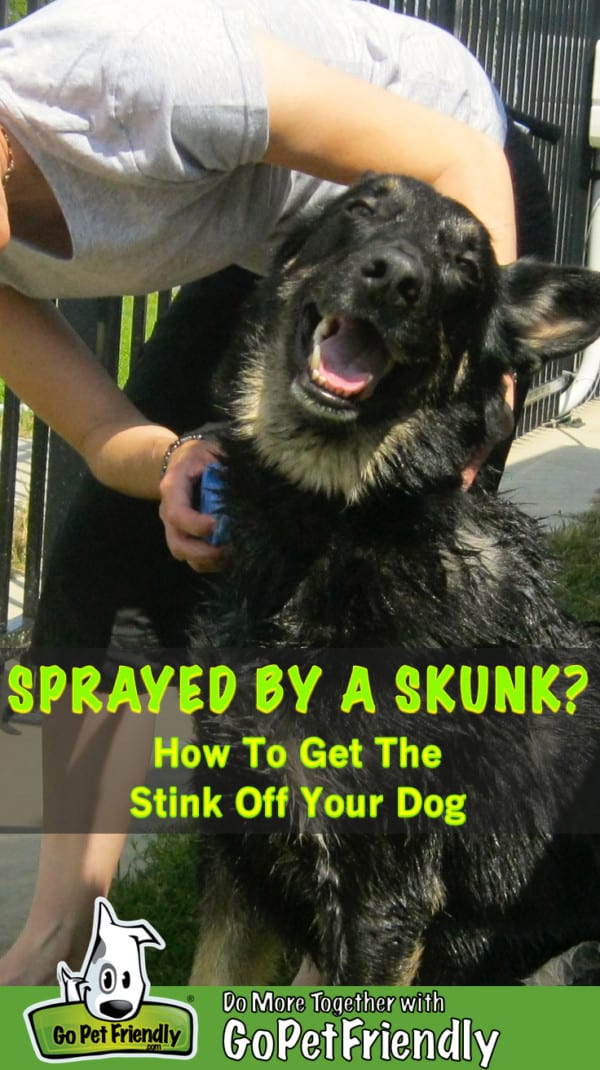 If you love the outdoors – and who doesn't?! – there is a distinct possibility that, at some point, your dog will get sprayed by a skunk. Unfortunately, our boy, Buster got himself into a bit of a stink last night.
Please pardon the interruption for this important announcement from the Emergency Buster System: 
You know those little black cats with the white stripes down their backs? They are NOT to be trusted!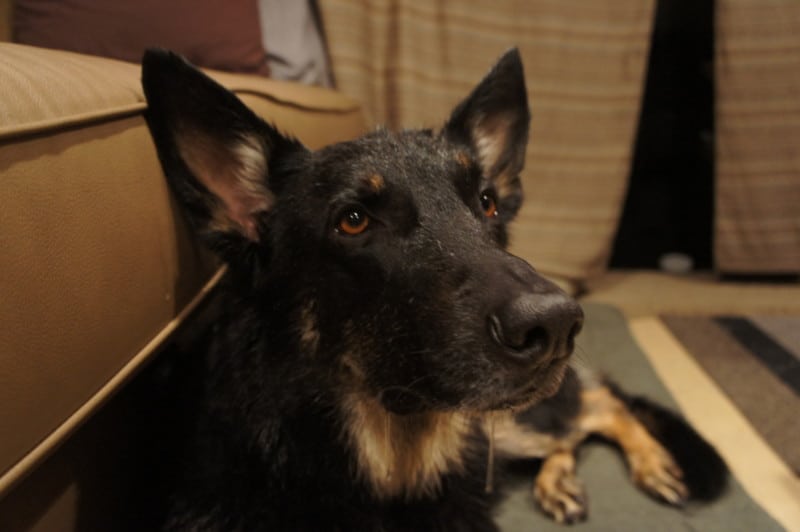 We had just settled into our RV park and got the dogs out for an evening walk around the marsh. Buster and I were in the lead, and as we rounded a corner Buster came nose to tail with a skunk!
Should you ever have a similar encounter, we thought we should share our tips for removing "eau de skunk."
In fact, it might be a good idea to add these ingredients to your dog's suitcase: one large bottle of hydrogen peroxide, one box of baking soda, and one bottle of Dawn dish washing liquid.
Skunks inhabit both urban and rural areas, so you could meet one at any time. Preparation is key to making sure a skunk doesn't ruin your trip!
READ MORE ⇒ What To Pack For Your Dog For An Overnight Trip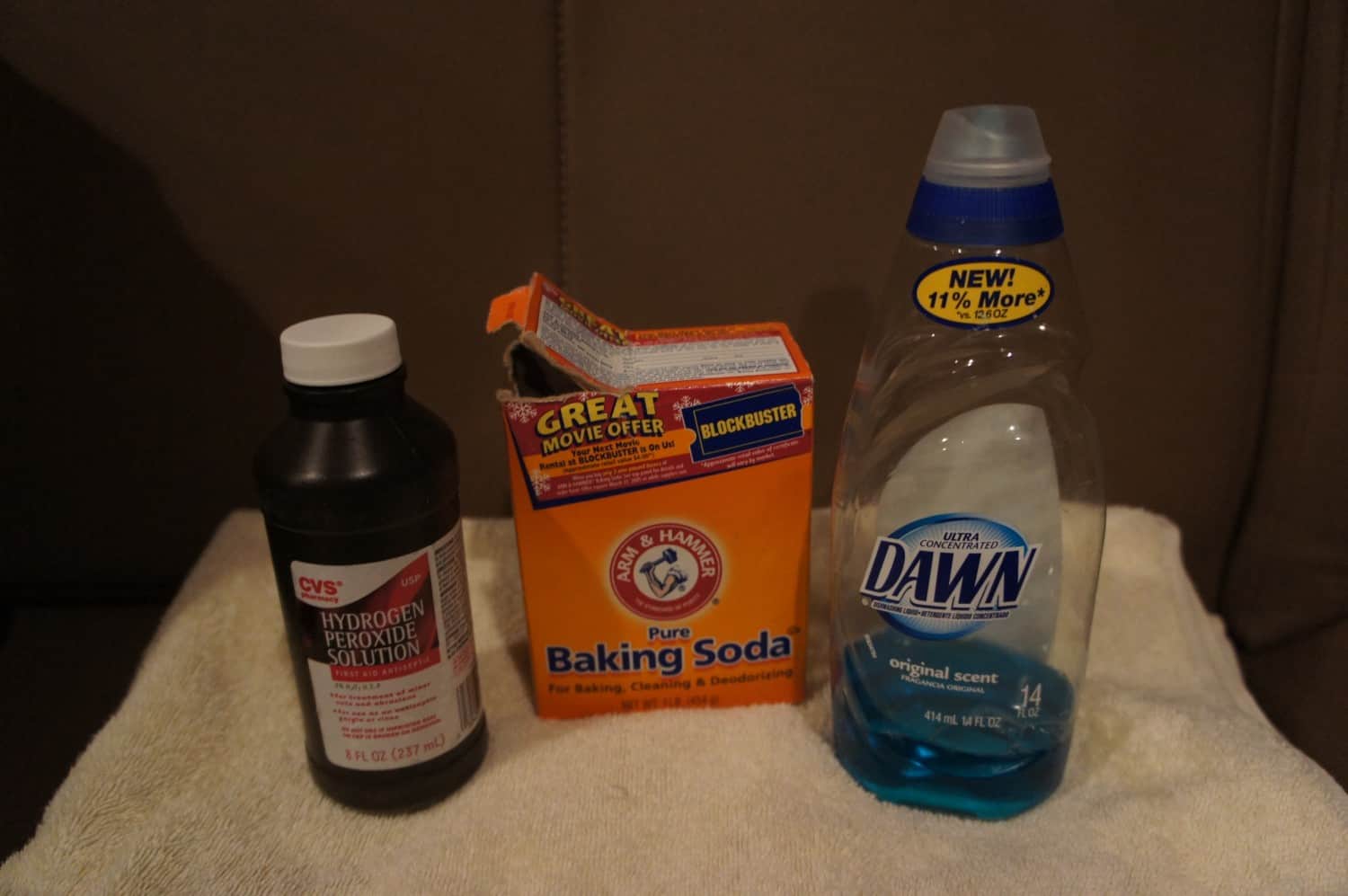 Recipe For Removing Skunk Odor
In the event of a skunking, mix a large bottle of hydrogen peroxide with a quarter cup of Dawn dish washing liquid. This will break down the oil in the skunk spray, which is the secret to eliminating the smell quickly. Add 2 tablespoons of the baking soda to the mixture to absorb the odor, and then hold your breath, apply liberally to your dog, and scrub, scrub, scrub.
Be sure to thoroughly rinse the soap out of your dog's coat before drying him off.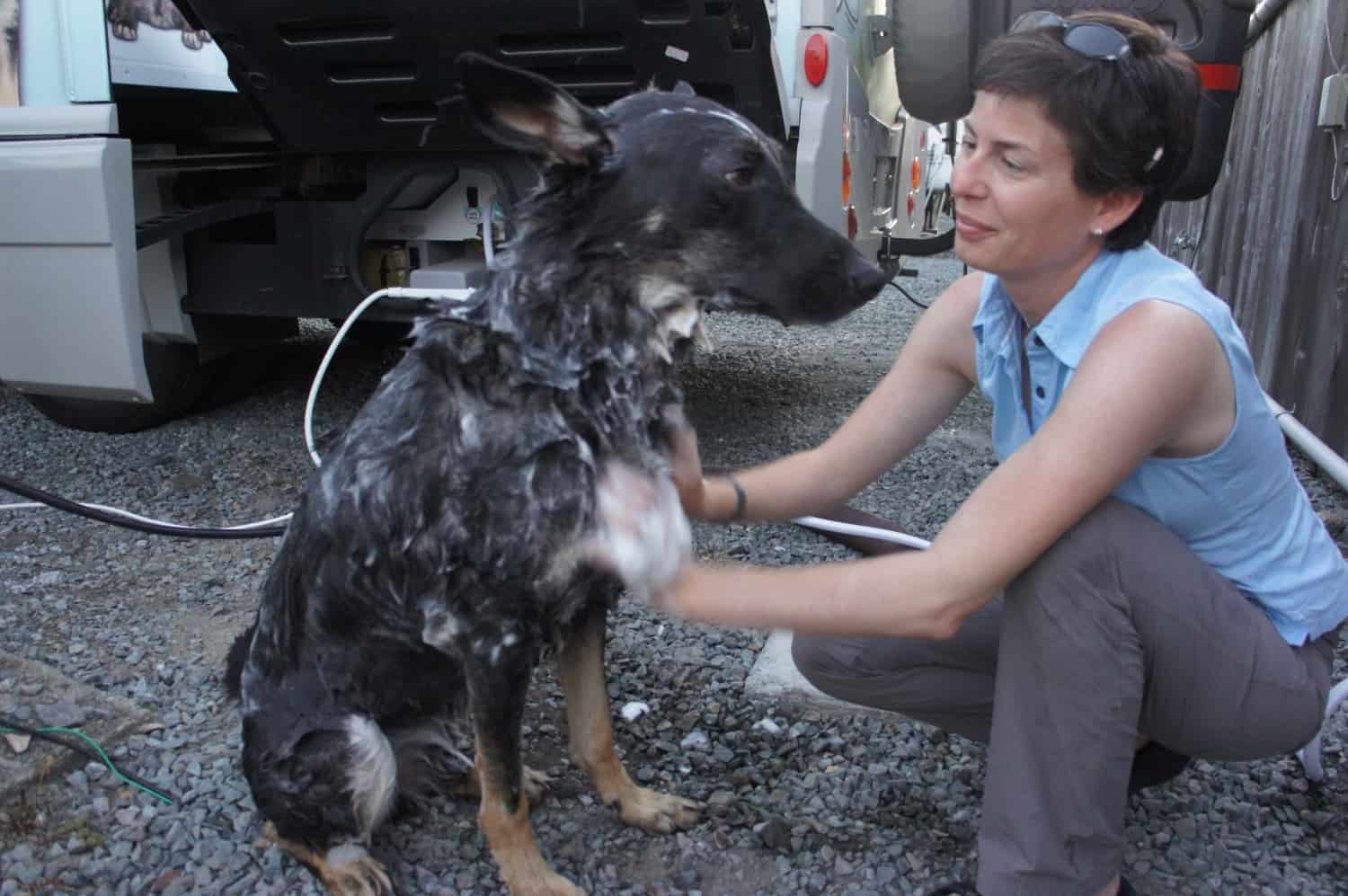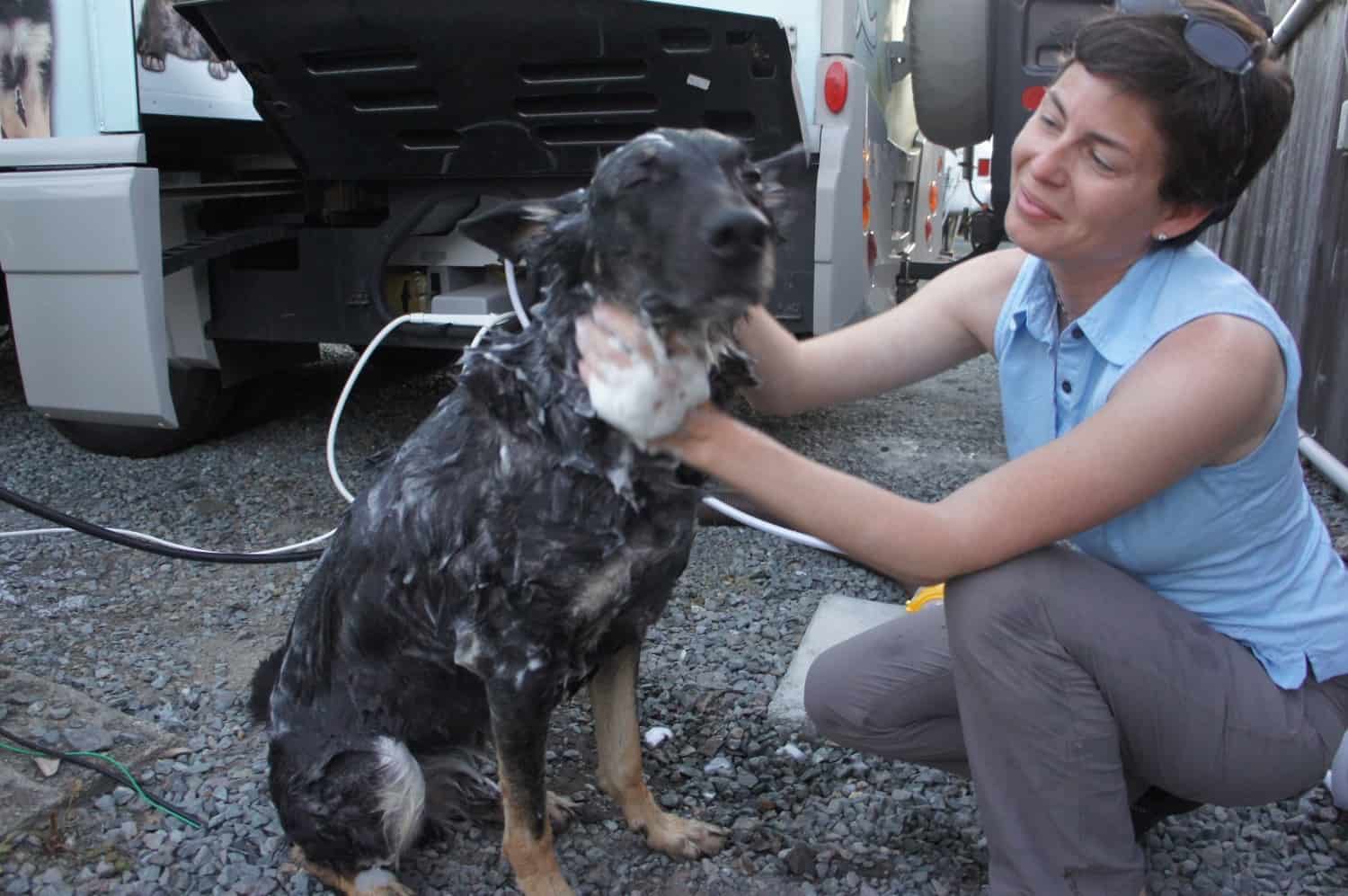 This was one of those times that I was especially grateful for the outdoor shower feature on our Winnebago. Being able to rinse Buster with warm water and be outside, where we both had more ventilation, made this experience more comfortable for us both.
I'm happy to report that this concoction really works! Buster is curled up next to me on the sofa and he smells fine. His coat is a bit more fluffy than usual. Not doubt that's due to the oil-removing properties of the dish soap. The good news for him is that we'll be adding extra sardines to his food this week to help avoid any issues with dry skin.
All in all, our first meeting with a skunk was pretty painless … though Buster may disagree.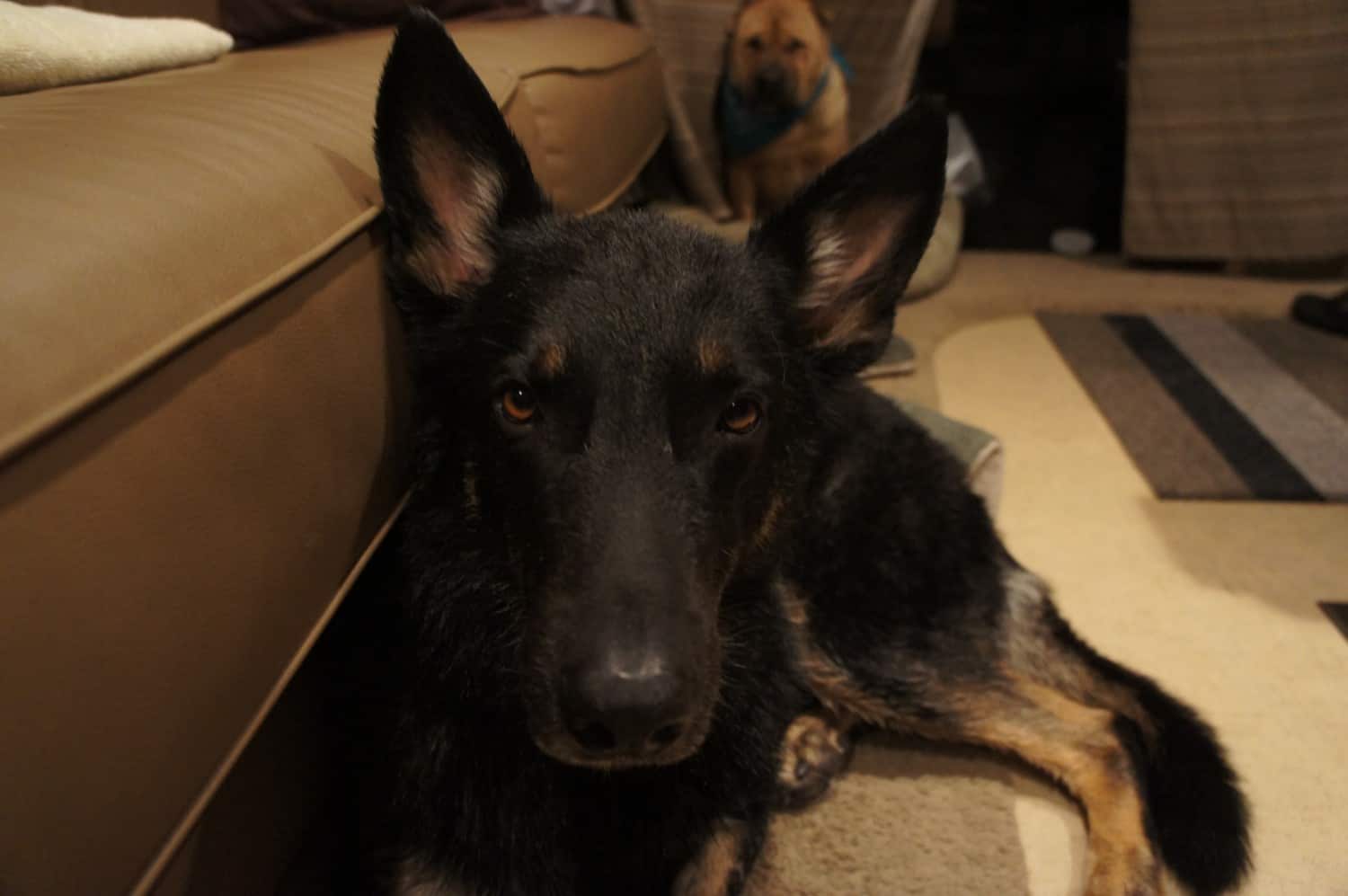 Has your dog been sprayed by a skunk? Did you use something else that worked well to get rid of the smell?
(Visited 8,770 times, 1 visits today)