Greenwood told The Hollywood Reporter that he used French horn in the film as "the embodiment of pent-up emotion".
The horn hangs in the air, like the Last Post on Anzac Day, and it leaves us with a constant sense of foreboding.
4. The cinematography
Set in rural Montana but filmed in New Zealand, The Power of the Dog is visual porn.
Cinematographer Ari Wegner – who has also scored an Oscar nomination for her work on the film – uses expansive landscapes that look like they could swallow the characters whole, often positioning them in front of mountain ranges to remind us there are things bigger than ourselves.
Loading
When we least expect it, and often when the tension is so high we think it will snap, we are shown these small oasis-like pockets of grass or water that coexist with the harsh world the characters inhabit.
Phil Burbank (Benedict Cumberbatch) is a roughneck cowboy, a direct reflection of the land he lives on. But occasionally, we see a tenderness, a struggle between who he is and who he could be. And it's usually at times when the landscape softens.
3. Benedict Cumberbatch
To play Phil Burbank, Cumberbatch went deeply into method acting.
He told BBC Radio 5 that as soon as he finished filming the last scene he was "surrounded by the crew with champagne and candles, and they were raising a glass to say goodbye to him [Burbank] and hello to me because they hadn't met me".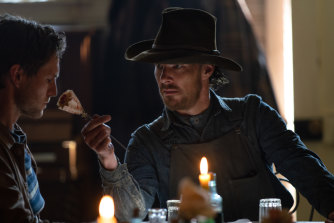 While some could consider Cumberbatch's approach excessive, it works. At times, he embodies Burbank's psychological and emotional terrorism with the simple pluck of a banjo string or tying of a knot.
2. Kodi Smit-McPhee
Australian Kodi Smit-McPhee delivers a truly captivating performance. Part of what makes the film so unsettling is its ability to take something beautiful and ruin it.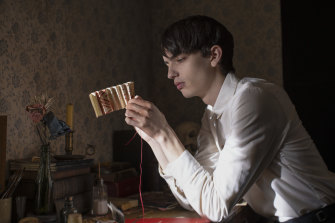 The hands that Peter uses to make ornamental flowers out of sheet music are the same hands that kill and dissect his 'pet' rabbit. He is both sensitive and brutal.
In the same way, we are left unsettled by the decline of his mother Rose (Kirsten Dunst), who goes from do-gooder to a barely functioning alcoholic.
1. Jane Campion
Campion, who is the favourite to win the best director at the Oscars, convinced producer Roger Frappier to hand the 1967 Thomas Savage novel to her, after the two met to discuss how much they loved the book.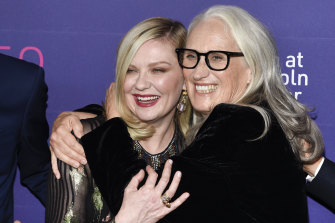 The blending of characters and landscapes gives a pulse to a film that easily could have turned out to have no life in it at all.
The tension is sometimes brought to unbearable heights, and often, we are denied the cinematic climax we crave.
Yet, somehow, Campion balances all these things.
Loading
And when The Power of the Dog ends, it stays with you, like the lasting note of a French horn, and you'll want to watch it again and again.
The Power of the Dog is streaming on Netflix.
The 94th annual Academy Awards will air Monday on Seven and 7plus, live from 11am and replayed at 7.40pm. Follow our live blog of the red carpet and ceremony from 11am.
A cultural guide to going out and loving your city. Sign up to our Culture Fix newsletter here.